有効期限:

05:02:46:41

(クーポンが残っています: 66)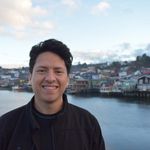 David Peña
米国
•
2:08 PM (GMT-07:00)
自己紹介
👋 ¡Hola! ¿qué tal? 👨‍🏫 I'm a multilingual, qualified language coach and enthusiast with over 4 years of experience teaching Spanish to adults.

► See what I offer:

🌎 Full immersion into Latin American Spanish
📝 Feedback sheet with mistakes & corrections sent to you after class.
🔊 Accent reduction and speaking practice.
👍 Presentations with grammar structure and tips + exercises.
🎴 Flashcards to use on the platform.
📓 Homework to practice outside of the classroom.
📆 Flexible schedule during the week and weekends.
😄 A fun learning experience!

►What areas can I help you with❓

✔️ Pronunciation - I am an experienced accent trainer.

✔️ Daily Basic Spanish - I will provide actual words and sentences used by native speakers.

✔️ Life Abroad - As an immigrant myself, I know this experience well.

✔️ Work-related Spanish - I have a BA in business and experience in various fields. I can tailor your lessons to your career needs.

✔️ Motivation - I will encourage you and help you build confidence to learn and maintain conversations in Spanish.

✔️ Multicultural Interaction - I can offer guidance for breaking language barriers and connecting to your family heritage, partner, or friends.

►What are my qualifications and previous experience❓

I have experience with adults of different levels and backgrounds. I have also worked as a translator, a language expert, and consultant, as well as developed curricula and content for an EdTtech start-up.

I am currently creating videos, quizzes, language level tests, infographics, and more, for my own project. We will use them in our classes as they come out, but you can also use them on your own. ¡Te gustarán!

►What is my style❓

Immersion: We will speak Spanish from class number one. This may sound scary at first, but it actually helps a lot. I am happy to use English to clarify some statements but in general, the immersion method allows you to think, see, feel, hear, -and eventually speak- as a native would. With this, we will beat our #1 language enemy, fear - ¡miedo!

Personalized Lessons: I plan fun, personalized, and engaging lessons with relevant topics. I am very flexible and patient so we will follow your pace but at the same time, I will make sure you meet your goals.

Student Satisfaction: This is very important to me! I am here to act as a coach but this is YOUR journey. You have control of what and how you learn.

►Are you still unsure and have additional questions❓

¡No te preocupes! Why don't you try out a free trial lesson? For 30 minutes, we will have the chance to talk and clear up any questions you may have. You can also read my reviews or contact me directly if you have any other questions

もっと見る
トライアルレッスン
One time, 30 minutes
先生の統計
1 時間以内
6年前
100.00%
482
27.4 レッスン平均
5.0
指導専門分野
Caribbean Spanish
Castilian Spanish
Chilean Spanish
Latin American Spanish
Mexican Spanish
レジュメ

学歴
B.A in Business Administration
検証済み
Universidad Valley del Momboy - Venezuela
5 years bachelor's degree with a thesis

職歴
Spanish Teacher
Freelance - Santiago, Chile
Teach students Spanish in person and online. Prepare materials and individual learning plans for each student
Spanish Language Expert
WSH, Inc. - Ohio, USA (Remote)
Create curriculum and content for a Spanish language learning program, as well as act as a language-learning expert by providing insights into methodology on other language programs
Spanish Language Consultant
Freelance - Beyond English - Santiago, Chile
Conduct Spanish classes to a team of English teaching fellows and management staff from the US, England, and Australia. Additionally, translate professional Marketing documents from English to Spanish
Spanish Tutor
Conversation Exchange - USA
Tutor English-speaking adult students in Spanish
English Teacher
Department of Education (Ecuador) - Quito
Full-time English teacher for students ages 14 to 18. Taught 7 classes of over 40 students each. Was in charge of teaching classes, developing class materials, grading lessons, entering grades into the database and developing semester exams for various levels. Was a mentor for a class of senior students. Also held and attended weekly parent meetings.

資格
B2 proficiency
Center for Applied Linguistics (CAL) - Quito, Ecuador.
Tested in 4 skills: Speaking, listening, Reading and Writing.
TEFL
検証済み
international TEFL Academy - Chicago, Illinois.
Participate in a 12-week intensive course in English teaching, focused on language-learning methodologies, as well as teaching languages for Business and Young Learners
この言語を指導している先生を探す:
トライアルレッスン
One time, 30 minutes