有効期限:

03:09:51:28

(クーポンが残っています: 44)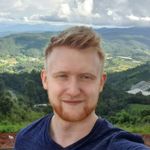 Marcus Richardson
イギリス
•
3:03 PM (GMT+01:00)
Active Promotion (

20%

off)
Enjoy 20% off your first booked lesson with me.

I always encourage students to book a FREE trial lesson first, then you can use this discount code afterwards.
自己紹介
✭🇬🇧 Hello! My name is Marcus from York, United Kingdom. I am a young, energetic recent Criminology graduate passionate about travelling with living and working abroad and teaching English. 🇬🇧✭

✪ 🇬🇧How can I help you?🇬🇧 ✪
⋆I am a Native English speaker from the United Kingdom with RP (Received Pronunciation) with a very neutral accent.

⋆I have taught 250+ students online and in person from almost every background, country and language.

⋆I provide quality, meaningful lessons structured around you that will be interesting, fun and educational.

⋆I can set you challenges/homework and help you with any assignments from School.

⋆I am experienced with tutoring the IELTS/Cambridge program and can help you in all areas (including; Speaking, Writing, Reading & Listening!)

⋆You are able to message me anytime with questions or problems you may have!

⋆If you are applying for a job I have successfully done many interview training in the past for my students.

⋆I have lots of resources to teach you with, including powerpoints, books, videos, articles and exercises designed to help you.

🇬🇧More about me! 🇬🇧

I am passionate about providing quality, meaningful teachings of the English language, so that you are able to have best knowledge of the "world's most useful language".

I have tutored students whilst working and living abroad in Thailand, with many of my students coming from a variety of Asian backgrounds.

I'm from
​
York, United Kingdom
English (RP) Dialect/Accent
​
I love to travel, and have been doing so for many years! I have lived and worked abroad in Europe, North America and most recently Asia.
In my spare time I love to catch up with friends, go sight-seeing and have a passion for video production, I even recently started my own YouTube channel!

LATE LESSON POLICY: If you are going to be late to a lesson, or otherwise cannot make it. Please let me know at-least 30 minutes before the lesson, and I will allow you to reschedule it. If you miss the class without reason and do not show within the first 15 minutes you will not be allowed to reschedule that class. Thank you! :)

もっと見る
トライアルレッスン
One time, 30 minutes
先生の統計
数時間以内
4年前
100.00%
1,771
18.4 レッスン平均
5.0
レジュメ

学歴
BSc Community Policing & Criminal Investigation
University of Chester - Chester, United Kingdom

職歴
English Tutor
検証済み
Private Tutor - Self Employed - Chiang Mai & Bangkok, Thailand
Worked as a self-employed English tutor advertising services locally and via the web.
この言語を指導している先生を探す:
トライアルレッスン
One time, 30 minutes