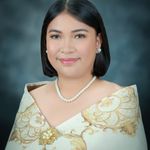 Nicka Dela Vega
フィリピン
•
7:10 AM (GMT+08:00)
使用できる言語
ネイティブ
,
ネイティブ
,
A2
,
A1
,
A1
,
,
自己紹介
𝗔𝗯𝗼𝘂𝘁 𝗠𝗲
I am Nicka, an experienced and award-winning English as a Second Language educator with a Bachelor's Degree in Education majoring in English. With over 7 years of teaching experience, I have had the pleasure of working with students from all walks of life!

My training in education at the Philippine Normal University has equipped me with the necessary skills to teach English. I am also a part-time host, freelance writer, copy-editor, book developer, and a passionate tourist guide. I am also deeply interested in foreign languages and am currently studying Chinese Mandarin and Korean to better serve my students. I am proud to say that I have even obtained an exemplary score in the Confucius Institute Headquarters (HANBAN) International Chinese Mandarin Proficiency Exam.

We live in a multilingual society today, where English has been a vital medium as an international language. So as an English as a second language teacher, I take pride in my obligation to provide excellent service. My mission is to show my inherit passion for fostering collaborative and engaging educational environment. I cater engaging classes and develop concise lesson plans to guarantee my students' learning curve. I aim to nurture my students by sufficing their educational needs. Get ready for dynamic and exciting lessons! I incorporate a wide range of materials - videos, songs, games, exercises, role-plays, hands-on practice, activities and more - to keep your learning experience engaging and enjoyable. I do not promise instantaneous change, but confidently, we can help each other accomplish our goal line. Let's work together to elevate your English skills to new heights!


𝓜𝔂 𝓹𝓪𝓼𝓼𝓲𝓸𝓷 𝓲𝓼 𝓱𝓮𝓵𝓹𝓲𝓷𝓰 𝓹𝓮𝓸𝓹𝓵𝓮 𝓮𝓷𝓱𝓪𝓷𝓬𝓮 𝓽𝓱𝓮𝓲𝓻 𝓔𝓷𝓰𝓵𝓲𝓼𝓱 𝓯𝓵𝓾𝓮𝓷𝓬𝔂 𝓪𝓷𝓭 𝓹𝓻𝓸𝓯𝓲𝓬𝓲𝓮𝓷𝓬𝔂, 𝓼𝓸 𝓽𝓱𝓮𝔂 𝓬𝓪𝓷 𝓮𝔁𝓬𝓮𝓵 𝓲𝓷 𝓽𝓱𝓮 𝓰𝓵𝓸𝓫𝓪𝓵 𝓵𝓪𝓷𝓰𝓾𝓪𝓰𝓮 𝓵𝓪𝓷𝓭𝓼𝓬𝓪𝓹𝓮. 𝓢𝓸, 𝔀𝓱𝓪𝓽 𝓬𝓪𝓷 𝔂𝓸𝓾 𝓮𝔁𝓹𝓮𝓬𝓽 𝓯𝓻𝓸𝓶 𝓶𝔂 𝓬𝓵𝓪𝓼𝓼?

🅸 ​ 🆃🅴🅰🅲🅷:
IELTS
TOEFL
English for Test Preparation
English for Kids (Phonetics)
Children (4-11)
Teenagers (12-18)
Adults (18+)
English for Daily Use
Academic English
Colloquial English
English for Travel
Telephone English
Grammar Development
Writing Correction or Proof-Reading Sessions
Vocabulary Development
Speaking Practice or Fluency course
Reading Comprehension
Listening Comprehension
Creative writing course
Accent Reduction/Pronunciation course
Spelling course
English for Interview Preparation
Business English

𝓞𝓻 𝓪𝓷𝔂𝓽𝓱𝓲𝓷𝓰 𝓽𝓱𝓪𝓽 𝓽𝓱𝓮 𝓬𝓵𝓲𝓮𝓷𝓽𝓼 𝓭𝓮𝓶𝓪𝓷𝓭. 𝓢𝓸, 𝔀𝓱𝓪𝓽 𝓪𝓻𝓮 𝔂𝓸𝓾 𝔀𝓪𝓲𝓽𝓲𝓷𝓰 𝓯𝓸𝓻, 𝓮𝓷𝓻𝓸𝓵𝓵 𝓷𝓸𝔀!

もっと見る
体験レッスン
Hello! I am Nicka, an experienced and awarded English as a Second Language educator. I have an extensive background in teaching English to different people from all walks of life.

In my classes, I will help you fuel your speaking skills, expand your vocabulary, boost your fluency, progress in listening, refine your comprehension and polish your grammar skills. I conduct an accurate assessment to know the students level and provide the best teaching method to make learning satisfactory.
もっと見る
トライアルレッスン
One time, 30 minutes
先生の統計
数時間以内
4 years ago
99.00%
930
10.6 レッスン平均
4.9
レジュメ

学歴
Bachelor of Arts: Secondary Education Major in English
Philippine Normal University
Received an in-depth academic degree program that focuses on coursework in English literature, teaching pedagogy, educational psychology, curriculum development, second language acquisition, and assessment and evaluation.

職歴
Bible Education Volunteer | Regular Pioneer | Pro-Bono Worker
Watch Tower Bible and Tract Society of Pennsylvania - Jehovah's Witnesses
This nonprofit institution provides free one-on-one progressive Bible study sessions to individuals in an effort to further theocratic education all over the world.
ShrewdLingo International -Founder & Trainer
Working as the C.E.O. , manager, teacher, HR and accountant for my company, catering English language tutorial services to French, South Korean, Malagasy, Moroccan, Chinese and Taiwanese nationals.
Busuu English Teacher
Working as a teacher catering courses which are mapped to the CEFR global standard of language learning as set by the Council of Europe.
51 Talk Senior IELTS Teacher
Awarded as the Junior Kindergarten JK12 Best Teacher. Courses were in line with NEC New English Curriculum and Cambridge YLE curriculum.
MGGT language Tutorial Center Academic Tutor
Taught Chinese Mandarin language and other academic subjects to students from Elementary to Tertiary Level.
Educational Content Developer
Writes and develops instructional content in various formats, including written content, multimedia, and interactive activities. Edits and revises content as needed to ensure accuracy, clarity, and effectiveness. Reviews and evaluates the effectiveness of the educational content and make recommendations for improvement
JJ English Academy Online English Teacher
Worked in JJ English Academy under 4 different accounts. 1. Hope Mega-Edu (Masters English Academy) . Aimed to impart accessible, high quality, & professional education to address the rising demand for intelligent and skillful Korean students between the ages of 5 to 18. 2. JJ English (OXB Academy) Maintained proficiency in communication and IELTS mastery for adult clients. 3. Go Go Talk Sub Teacher- Intended to foster collaborative and engaging educational environment that helped the students between the ages of 4 to 8 learn the language in an enjoyable way. 4. Man to Man English Teacher-Catered an opportunity for Korean clients to practice the language intensively; to interact in a great range of circumstances as possible.
ALE Assistant Team Leader & English Teacher
Courses were designed to suffice the needs of Chinese clients for social and professional purposes by combining the best teaching methods and strategies to make learning satisfactory and effective.
Freelance Writer, Host and Tour Guide
Offers comprehensive and plagiarist free write ups and displays an animated but pleasing personality as a host and tour guide.
Someday Talk Homestay Program English Teacher
Provided engaging activities that enhanced the students' confidence and English communication skills.
Verbling, Inc. English Teacher
Verbling is an online language learning platform that pairs individuals with language teachers via video chat.

資格
Teaching English to Speakers Of Other Languages (TESOL)
55 Cuthbert Dr, Yatala QLD 4207, Australia
Accredited 120 hour online TESOL/TEFL course under Teach International Australia.
Certified Call Center Professional: Mastering Customer Service and Communication Skills
Technical Education & Skills Development Authority - TESDA
Equipped with the necessary skills and knowledge to excel in the fast-paced and dynamic world of call center operations.
Confucius Institute Headquarters (HANBAN) Chinese-Mandarin Proficiency Certification
To pass the examination, candidates must demonstrate their ability to understand and use Chinese grammar, vocabulary, and sentence structures in a variety of contexts. The certification serves as proof of a candidate's Mandarin Chinese language proficiency and can be useful in academic and professional settings, such as applying for language programs, scholarships, or jobs that require knowledge of the language.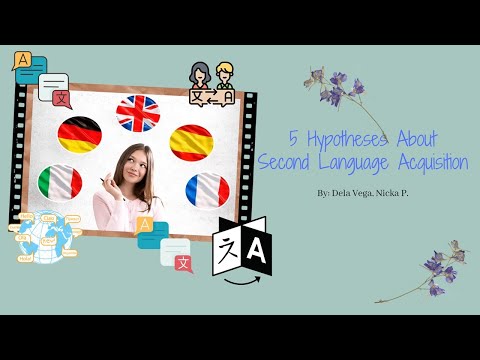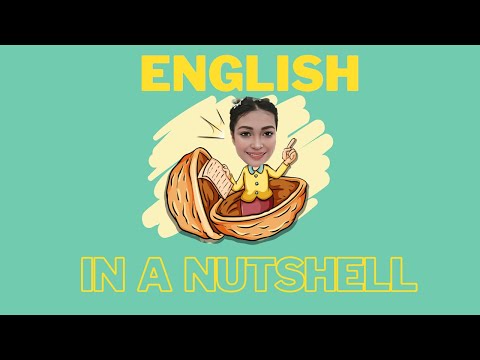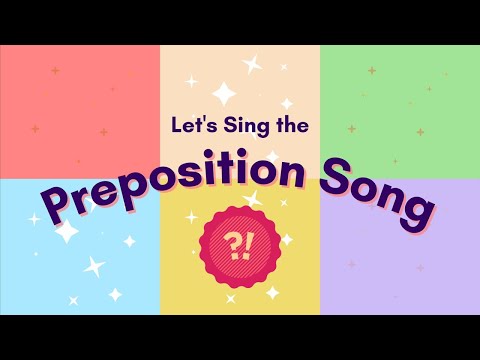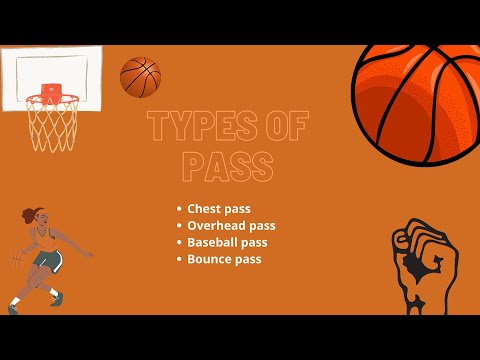 この言語を指導している先生を探す:
トライアルレッスン
One time, 30 minutes