역대 최대 할인! 레슨 패키지 15% 할인 혜택.
만료일:

00:13:57:01

(쿠폰이 남았습니다.: 11)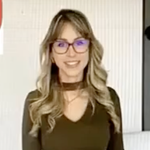 Jackelin A1 - C1
콜롬비아
•
4:57 AM (GMT-05:00)
원어민 쌤 프로필
Acerca de mí

Hi, my name is Jackelin, and I love teaching Spanish!

I am an online Spanish teacher who was born and raised in Colombia.
Things you should know about me are that I love to travel, I love nature, I love animals and I love to Learn.
I've been working as an professional Spanish teacher online and in person for over 6 years.
As you see from my reviews, I do my absolute best to make sure you are happy with the lesson that I have provided for you or your child.
Yo como profesor
I like to keep my lessons interactive and to make sure my students feel comfortable. I consider myself to be an energetic, patient and kind individual that often help students feel encouraged to learn. I started my Spanish career back in 2013, where I taught kids and adults in Bogotá, that experience really made me discover my passion for teaching.
I offer:
-teaching children, teenagers and adults
-correcting Spanish texts, resumes/CVs, essays, assignments and helping with Spanish homework
- Structured classes, activities, grammar..
-improving Spanish through casual conversation
-improving speaking,reading, writing and listening skills
Mis clases y método de enseñanza
I always listen to and figure out my students needs first. Once I have enough information about their current level and goals, I make a plan. My expectations of my students depend on their schedule and their expected progress. Some students are very goal oriented and others just enjoy improving their Spanish slowly and less painfully. I am open to both kinds of class dynamics. I customize my Spanish classes to my students while still ensuring that they are as effective and dynamic as possible. :)
Mi material didáctico
Archivo PDF
Documentos de texto
Archivos de audio
Archivos de imagen
Archivos de vídeo
Fichas didácticas
Artículos y noticias
Cuestionarios
Ejemplos de preguntas de examen
Deberes

더 보기
시범 레슨
One time, 30 minutes
선생님 통계
몇 시간 이내
5년 전
99.00%
851
16.1 평균 레슨
5.0
교육 경력

경력
Freelance Spanish Teacher
Bogota
spanish teacher
Nueva lengua Bogota - Bogota
Profesora de Español para extranjeros

자격증
Profesor de Español como Lengua Extranjera
Aprendum - España
Curso online de profesor de español como lengua extranjera
Gramatica y metodología de la enseñanza de Español para extranjeros.
Centro de enseñanza de idiomas IE internacional. - Ecuador
General english
Kaplan - sydney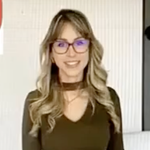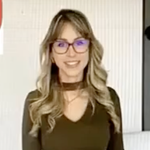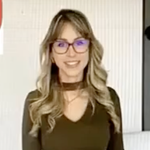 카테고리별 원어민 쌤 | 더 찾아보기:
시범 레슨
One time, 30 minutes