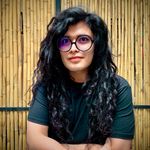 Luís Vázquez
멕시코
•
4:03 PM (GMT-06:00)
원어민 쌤 프로필
Spanish down ahead*

I graduated from a private language teaching institute with a degree in Language Teaching (Enseñanza de Idiomas), grammar snob! Even before graduating I taught ESL in different institutes and organizations, public and private. After l graduated, l began to teach English in a private institute in my current State (Oaxaca), and Spanish with private students, since Oaxaca, México is a multi cultural city. I believe learning a language means being part of the cultural aspects of a community of people. Working with people who are motivated to learn a new language is very inspiring and always fun. My teaching style is relaxed and organic (this means you're learning at your own pace and with vocabulary of your daily life style), and I'm very patient with students' learning capacities as l believe everyone has various proficiency abilities. l have studied English for 15 years and some Spanish grammar, so l know how important it is to have a patient and understanding teacher who knows when to apply the grammar. l have taught all age groups at different fluency levels and l am a very outgoing tutor. l would love to share my knowledge of the Mexican culture with students from all over the world.

Me gradué de una institución privada con grado de Enseñanza De Idiomas, ¡un esnob de la gramática! Inclusive antes de graduarme, empecé a enseñar ESL en diferentes institutos y organizaciones públicas y privadas. Después de graduarme, empecé a enseñar inglés en una escuela privada en mi estado actual (Oaxaca), y español con estudiantes privados y privadas, ya que Oaxaca, México, es una ciudad multicultural. Creo que aprender un idioma nuevo significa también ser parte de los aspectos culturales de una comunidad. Trabajar con personas que están motivadas a aprender un nuevo idioma es inspirador y siempre es divertido. Mi estilo de enseñanza es relajado y orgánico (es decir, aprendes a tu propio ritmo y con vocabulario usado en tu estilo de vida diaria), soy muy paciente y comprehensivo con las capacidades de los y las estudiantes porque creo que todos y todas tenemos muchas habilidades competentes. He estudiado inglés por 15 años y gramática del español por 4 años, así que sé de la importancia de tener un profesor que sea paciente y comprehensivo quien sepa cuándo aplicar la gramática. He enseñado a grupos de todas las edades y de diferentes niveles de fluidez, además, soy un profesor muy extrovertido. ¡Me encantaría compartir mi conocimiento sobre la cultura mexicana con estudiantes de todas partes!
더 보기
선생님 통계
24시간 이내
7년 전
100.00%
611
10.8 평균 레슨
5.0
교육 경력

학위
Lic. En Enseñanza De Idiomas
Universidad Regional Del Sureste - Oaxaca, México
Habilidades de aprendizaje y enseñanza de idiomas, apreciación de la pluralidad cultural y apreciación de valores cívicos, artísticos y culturales.

경력
Profesor de español e Inglés
Lecciones privadas - Oaxaca, México
Clases privadas para personas intermedias y avanzadas. Practicamos con vídeos, lecturas, libros y diferentes actividades.
English Teacher
Maple Academy - Oaxaca, México
English Translator
CALAS - Oaxaca, México
Translator English - Spanish, Spanish - English
Asesor de español e inglés
OAXACA LEARNING CENTER, Instituto de Integración y Asesoría Comunitaria (IIAAC) - Oaxaca, México
Voluntario para lecciones privadas, inglés y español.
English teacher
• CENTRO DE BACHILLERATO TECNOLOGICO INDUSTRIAL Y DE SERVICIOS. #259 - Oaxaca, México
Inglés Básico - Intermedio

자격증
Diplomado de "Revolutionary Teaching, Independent Learning".
MEXTESOL - Puerto Vallarta, Mexico
Through conferences and demonstrations we learned about different teaching styles and shared some of our experiences as teachers with teachers from all over Mexico.
카테고리별 원어민 쌤 | 더 찾아보기: