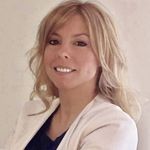 Bárbara P.
아랍 에미리트 연방
•
6:35 AM (GMT+04:00)
원어민 쌤 프로필
My name is Bárbara and I am from Spain, from Madrid. I am a Teacher of Spanish, certified by Instituto Cervantes. In addition, I have knowledge about 'Teaching Methods, Approaches and ELE Learning Progress', 'Development of Teaching Skills' and 'Digital Skills of Teachers of Spanish', due to additional courses. Currently, I study the Degree in Spanish Language: Language and Literature.
I work as a Teacher in Dubai, a multicultural city, where I have students from a lot of different nationalities and cultures. I have experience both online and in person with young people and adults. I can adapt classes to your needs.
I consider myself very responsible and my goal is your improvement. I do love teaching my language and culture in an easy, fun an efficient way.
더 보기
나의 체험 레슨
La clase de prueba la uso para saber cuáles son las fortalezas y debilidades del estudiante y en qué nivel de se encuentra. Explico cómo serán las clases y converso con el estudiante para saber cuáles son sus expectativas. (I use the trial class to find out what the strengths and weaknesses of the students are and at what level they are. I explain what the classes will be like and talk with the student to find out what their expectations are)
더 보기
시범 레슨
One time, 30 minutes
선생님 통계
몇 시간 이내
4년 전
100.00%
1 252
32.6 평균 레슨
5.0
카테고리별 원어민 쌤 | 더 찾아보기:
시범 레슨
One time, 30 minutes