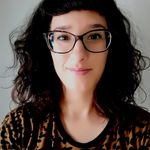 Jahel Virallonga
스페인
•
7:44 PM (GMT+01:00)
나의 언어
원어민
,
원어민
,
C1
,
C1
,
A1
원어민 쌤 프로필
Hello! My name is Jahel, I am from Barcelona and I love teaching because I also like to learn. For several years I have dedicated myself to university teaching in the field of audiovisual language and for some time now, also to oral and verbal Spanish language.

In my family there are several people who are dedicated to teaching Spanish, and that gives me the passion to learn other languages such as English, Italian or French, apart from Catalan. If your language is any other, I'm going to find a way to understand you, because I also have a degree in Communication! So I like to relate too, current concepts and news with my lessons' subjects to make them as playful and educational as possible.

I use a theoretical-practical method following the "Sueña" method of the Anaya publishing house, which is a reference method according to the curriculum of the Cervantes Institute for students of Spanish.
더 보기
시범 레슨
One time, 30 minutes
선생님 통계
매우 빠름
4년 전
100.00%
2
2.0 평균 레슨
새로운 원어민 쌤!
교육 경력

학위
Creation of didactic materials for the teaching of Spanish for specific purposes
University Center Comillas Fundation - Spain
Teaching Spanish for specific purposes both academic and business. Corporate teaching.
E-Learning Teacher
Oficial Spanish Confederation - Spain
Certified as a E-Learning teacher
Postgraduate in Management and Administration of Institutions,Companies and Cultural Platforms
IDEC Universitat Pompeu Fabra - Barcelona
Degree in Advertising and Public Relations
Universitat Autónoma de Barcelona - Barcelona
Erasmus at the Università degli Studi di Torino
Business management for Women
ESADE Business School - Barcelona

경력
Spanish Teacher
Freelance - Playa del Carmen
Spanish private lessons following a method which is a reference according to the curriculum of the Cervantes Institute for students of Spanish and guarantees the acquisition by the student of the skills, according to the Common European Framework of Reference.
Professor of art, costumes, narrative and gender in the audiovisual world
Technological University of the Riviera Maya - Playa del Carmen
I prepared many presentations with current content and several audiovisual projects were made in my courses.
Professor and Co-Founder
Wild Riviera Maya - Playa del Carmen
In the production agency we create a platform to offer workshops in the Riviera Maya. I also teach "The art of food critic" and "Marketing for your company".
Communication Manager and Public Relations
Ara Malikian Office - Madrid
Part of my work was coordinate the strategy to approach in a playful and pedagogical way his classical music to the massive public. "Mi first 4 Seasons" for kids was an example.
Postgraduate Professor in "Art as a social interventor"
IFIS Center- Grupo 5 - Madrid
I teach how to create a cultural project in order to report or change an unfair social situation.
Professor, workshops coordinator and curator.
Factoría de Arte y Desarrollo - Madrid
I coordinate different art courses, designed social workshops for people in a marginalized situation, art workshops for people with special needs and I also coordinate and teach at the expert course in cultural management.
Entrepreneur. Cultural Company Director
Faer Feit serveis culturals S.L - Barcelona
I coordinate different educational activities for public Institutions and I also create a library educational project to understand literary classic books for mandatory reading in Spain for high school students.

자격증
Spanish Teacher as a foreign language
Miguel de Cervantes European University - Spain
Focus on teaching Spanish as a foreign language
카테고리별 원어민 쌤 | 더 찾아보기:
시범 레슨
One time, 30 minutes