역대 최대 할인! 레슨 패키지 15% 할인 혜택.
만료일:

01:17:53:34

(쿠폰이 남았습니다.: 22)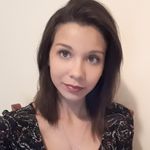 Anastasia Weaver
남아프리카 공화국
•
8:01 AM (GMT+02:00)
원어민 쌤 프로필
My name is Anastasia Weaver, I am a native English speaker from South Africa(British accent). I have been teaching ESL online for the past two and a half years. I am fun, energized and always excited to teach about my culture and learn about other cultures. I have always loved working with people, especially with children. I volunteered for a year at Shine Literacy which is an organisation that trains you to teach English as a second language to children aged between nine and ten years old. Watching the children learn and grow and seeing the joy on their faces, knowing that I was making a difference in their lives made me realize that I want to keep teaching.

I am passionate about teaching. I have completed a level 5, 240 hours TEFL course with I-to-I TEFL and can teach anyone from beginners all the way to upper-advanced students. I am so excited to start teaching and meeting students and most importantly build students' confidence and keep making a difference in peoples lives.

I love using authentic material when teaching to allow students to practice the language with real objects and using real life situations. I love using conversations to teach and we can talk about any topic the student would like to cover. For a more structured method, if students are trying to get through an exam, I love using the Present, Practice and Production(PPP) to allow students to learn and practice the English language structures( grammar, punctuation, essay writing) in a more structured way.

Book a free trial lesson with me and we can discuss what your languages needs are( exam preparing, job interview, wanting to improve your overall English skills), test your English level, discuss which topics YOU would like to focus on and how many lessons you would like to have.


I believe that learning should be a fun, and enjoyable thing to do and that the student and the teacher can both learn from each other.
더 보기
시범 레슨
One time, 30 minutes
선생님 통계
24시간 이내
4년 전
100.00%
813
18.0 평균 레슨
5.0
교육 경력

경력
Volunteer Teacher
확인됨
Shine Literacy - Cape Town, South Africa
Trained to teach the Four Skills(reading,writing,listening,speaking) to underprivileged children who's first language is not English.

자격증
GA level 5 Certificate in Teaching English as a Foreign Language
확인됨
I-to-I TEFL - Cape Town, South Africa
Certified to teach English as a Foreign language in a classroom setting and one to one
카테고리별 원어민 쌤 | 더 찾아보기:
시범 레슨
One time, 30 minutes