역대 최대 할인! 레슨 패키지 15% 할인 혜택.
만료일:

02:18:38:28

(쿠폰이 남았습니다.: 33)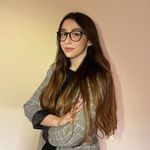 Pratica l'italiano con Nicole!
이탈리아
•
7:16 AM (GMT+02:00)
원어민 쌤 프로필
Hello everybody! I am Nicole and I'm a native Italian speaker and an experienced online Italian teacher based in Milan, Italy.

I have been teaching Italian online for 4 years and I have helped over 300 students with their Italian!

Besides being a native Italian speaker I also speak English, Spanish and German fluently, as well as some French. I also obtained a TEFL certificate to teach English professionally, which means we will be 100% able to understand each other in this language if you're a beginner in Italian.

I offer two types of lessons!
- conversational italian
- general learning language
(Please send me a message and let me know which type of classes you're interested in before booking a package!)

During class we might also use material such as videos or newspaper articles in order to stimulate a natural conversation. Please, let me know in advance if you want to discuss a particular topic or you have your own materials you would like to use in class.

What do my previous students say about me:
★ "Well prepared and very supportive as always :) Thank you for another awesome lesson. I feel 10x more confident in speaking Italian thanks to you." -O. from Philippines.
★ "Enjoyed the lesson:) She immediately taught me the right expressions to use when I stammered! I'm planning to continue taking lessons in order to reach my goal." -A. from Taiwan.
★ "Nicole is very patient with people who aren't comfortable with speaking Italian yet, which is important. She also really challenges her students to get them to start thinking in Italian through conversation, which is very helpful for anyone who wishes to learn Italian conversationally." -D. from United States.

No-show policy: I will wait for you for 15 minutes, if you don't show up without giving further notice I will consider the lesson completed. Thank you for understanding! :)

I'M LOOKING FORWARD TO MEETING YOU! CI VEDIAMO PRESTO!

더 보기
나의 체험 레슨
The trial lesson is composed of 2 parts:
- first 15 min (approx.): conversation class for level assessment.
- last 15 min (approx.): feedback and focus on your goals and your need, and preparation of a learning plan tailored for you.

I encourage even almost total beginners to speak from the first lesson, our classes are a safe, comfortable space where you are allowed to try and make mistakes, so don't be afraid!!! :)
더 보기
시범 레슨
One time, 30 minutes
선생님 통계
24시간 이내
4년 전
79.00%
159
3.5 평균 레슨
4.8
교육 경력

학위
Faculty of Law
Università degli studi di Milano - Milan, Italy
Diploma di liceo linguistico
Liceo MG Agnesi - Lecco, Italia
Focus on foreign languages

경력
Private one-to-one Italian and English teacher
Milan, Italy
Online Italian teacher
Italki - Shanghai, China
I have been teaching Italian for more than one year on an international language learning platform called Italki. I've had the chance to tailor different types of language classes for each of my students' needs, from conversational classes to general Italian and exam preparation classes.
Legal stagiaire
Clifford Chance - Milan, Italy
English Study Advisor
Wall Street English - Milano
Co-teacher
Bilingual Kindergarten "Il Paperotto" - Monza, Italy
Co-teacher and activity organizer at the Italian/English Kindergarten "Il Paperotto".
Co-teacher
IH Team Lingue - Language School - Lecco, Italy
Co-teacher and activity organizer at IH Team Lingue language school for teenagers (11-15 years old).
Nowadays learning a foreign language has become a very important requirement both for professional and...
카테고리별 원어민 쌤 | 더 찾아보기:
Pratica l'italiano con Nicole!
시범 레슨
One time, 30 minutes