Retzde 님은 일시적으로 이용 불가합니다.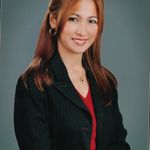 Retzde Brooks
네덜란드
•
8:42 PM (GMT+01:00)
원어민 쌤 프로필
I am an experienced English teacher and a Business English coach for 8 years now. I got my Foundation Certificate for TEFL and Certificate to Teach IELTS from London Teacher Training College in Windsor London.

I teach students from all over the world from different walks of life including high profile professionals, government executives, politicians,businessmen,doctors lawyers and a lot more in polishing and enhancing their English skills.

I specialise in Business and Conversational English and test preparations such as IELTS and TOEFL. I have a degree in Business Administration, spent 2 years in law school and will be finishing my MBA soon. I had worked for a US company for a significant amount of time, and in my career, I handled the recruitment, screening and interviews.My last position before I left the company was VP for Human Capital Management so I have the needed expertise for job interviews and producing excellent CVs. I had trained lots of professionals to ace their job interviews and land on their dream jobs or get that long aspired promotion.

My style of teaching is focused on the learner. The emergence of holistic view of language learning and teaching fuelled with the integration of situational approach is the foundation of my teaching style.

So, what to expect in my class:
During the lesson you will be able to address your learning needs and gaps
Dynamic Interaction and
You would be able to analyse your errors and hand in hand we will build a strategic approach in improving that competency.

You will also receive a thorough evaluation of your performance after the lesson.
That being said, your strong points, weaknesses and what ways we need to take on to eradicate such weakness.

Hence, just book one class for a trial and assessment and we take it from there.
Looking forward to see you in my class.

더 보기
선생님 통계
몇 일 이내
5년 전
100.00%
1.986
34.5 평균 레슨
5.0
교육 경력

학위

경력
Self Published Author and Writer
Tablo Publishing Australia - Melbourne Australia
Director of Operations
Brooks Online English Tutorial, LLC - Lancashire, United Kingdom
Appointed as Director of Operations to oversee the operations and expansion of the online english tutorial project. I also was teaching English during this period

자격증
Sharpened Vision - Poetry Workshop
California Institute of the Arts - California, USA
Focus on Literary Fiction- Poetry
Mentor and Coach - Wonder Inc.
Wonder Live-Knowledge Sharing Platform
Knowledge Sharing Platform
Certificate In Teaching Pronunciation
London Teacher Training College - Windsor London, United Kingdom
Certificate in Teaching IELTS (International English Language Testing System)
London Teacher Training College - Windsor London, United Kingdom
Focus on Training students who wish to take IELTS examination
Foundation Certificate TEFL (Teaching English as a Foreign Language)
London Teacher Training College - Windsor London, United Kingdom
Trainer's Methodology ESL- Maintain Training Facilities
Trainer's Methodology ESL- Utilise Electronic Media in Facilitating Training Sessions
Trainer's Methodology ESL-Plan Training Sessions
Trainer's Methodology ESL-Supervise Work Training
Public Speaker of the Year 2010
Extemporaneous Speaker of The Year Award 2007
Essay Writer of the Year Award 2006
카테고리별 원어민 쌤 | 더 찾아보기: