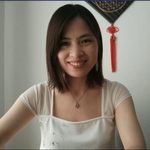 Rosa LU
브라질
•
6:44 PM (GMT-03:00)
나의 언어
원어민
,
원어민
,
C1
,
B1
,
A1
,
,
원어민 쌤 프로필
Hello! 你好nǐ hǎo! Olá!Bonjour! こんにちは!

I'm Rosa, from China, and have been living in Brazil for about 7 years, where I teach Chinese courses now.
大家好,我叫Rosa,来自中国,我在巴西住了大概七年并在这里教授中文课程。
Sou Rosa, da China e moro no Brasil há cerca de 7 anos, onde dou cursos de chinês atualmente.(A introdução em português segue no fim)

I'm-
🤗 Patient, fun, and have a nice personality
👉Fluent English & Portuguese speaker
🥇Certified Teacher at Beijing Language and Culture University
😁 Lessons are relaxed with cultural insights!
💒Teach USEFUL and REAL life Chinese

----I'm here to
🔥 Boost your Chinese
💪 Help you to learn useful sentences then you can use them in real life
😄 Ease your learning stress, feel fun practicing Chinese with me
👀 Be the picky one to care about your pronunciation


******************✨ Me as a teacher ✨*********************

👩‍🏫I have about 5 years(3000+hours) of teaching experience offline/online.
🧙‍♀️🎲I will use teaching tools and games to make my class as fun as possible.
🤗 Interactive, Friendly, and Energetic
🎯 Student practice-centered
with a clear explanation
💒 The comfortable but focused atmosphere
💕 Respect students

******************✨ My Teaching style ✨*********************

My course is from zero to advanced.
I like to keep my lesson practical, flexible, and interesting.

✿ in my class, you will. ✿

👉 Be guided to explore the cultural significance of the Chinese language.
Instead of having a "lecture";

👉Be encouraged to speak up as much as possible.
Language is primarily about communication;

👉Receive feedback from a native speaker
to make sure you use the most authentic expression;

👉Learn more structures than sentences.
Then you can use the tool to build new sentences on your own;

👉Always review and retain what you have learned.
For you to better absorb the language.

I hope to guide you on your path to fluency! :)
Thank you for your attention.

If you still have any questions, please feel free to contact me or book a trial lesson. I look forward to meeting you in the class.:)
如果你还有任何问题,欢迎随时联系我或者预订一堂试听课,期待在课堂上与你见面:)

******************************************************************
【Portuguese-Português】

*Moro no Brasil há cerca de 7 anos.
Eu estou-
🤗 Paciente e divertido e tem uma personalidade agradável
👉 Falante fluente de inglês e português
👩‍🏫 Experiência no ensino de mandarim por 5 anos
❇️ Ministrou mais de 3000 lições
*🥇Sou formado pela Beijing Language and Culture University, uma das universidades mais renomadas para o ensino de línguas na China.
*🎲Usarei ferramentas de ensino e jogos para tornar minha aula a mais divertida possível.

✨ Meu estilo de ensino ✨
🔍 Interativo, Amigável e Energético
🔍 Centrado na prática do estudante
com uma explicação clara
🔍 A atmosfera confortável, mas concentrada
💒 Aprendizagem situacional da vida real.
🔍 Respeitar os estudantes
🔍 PPT + E-book + Planilhas de Trabalho


✨ Resultados De Aprendizagem✨
💯 DEPOIS DE TER AULAS COM ROSA,💯
VOCÊ SERÁ CAPAZ DE FAZÊ-LO:
✔️ Lv1: Compreender e compor de forma simples
e sentenças úteis
✔️ Lv2: Use expressão formal e
expressão informal
✔️ Lv3: Socializar sem muita dificuldade
✔️ Lv4: Compreender peças fáceis
em telejornais e noticiários
✔️ Lv5: Entenda chinês para pesquisa e
trabalha em campos profissionais
✔️ Lv6: Não tenha dificuldades
na transmissão do significado

✨ O QUE VOCÊ PODE ESPERAR
DE UMA LIÇÃO TRIAL (TESTE) ✨
❤️ ANTES:
👉🏻 Conheça seus objetivos para aprender chinês
🧡 DURANTE:
👉🏻 Verifique seu nível e
identifique sua fraqueza & força
💛 DEPOIS:
👉🏻 Feedback & Avaliação de nível
👉🏻 Materiais PDF gratuitos


***************************************
✨AGORA,
O QUE VOCÊ PRECISA FAZER É... ✨
***************************************
👉🏻 RESERVAR UMA AULA TESTE👉
***************************************

Se você ainda tiver alguma dúvida, sinta-se à vontade para entrar em contato comigo ou agendar uma aula experimental. Estou ansioso para conhecê-lo na aula. :)
더 보기
시범 레슨
One time, 30 minutes
선생님 통계
몇 시간 이내
5년 전
99.00%
659
17.8 평균 레슨
5.0
교육 경력

학위
Teaching Chinese to Speakers of Other Languages(Chinese international education)
Beijing Language and Culture University - BeiJing China
the highest level of Universities of teaching Chinese as a foreign language in China
English
Wall Street English - Guangzhou,China
Finished the lessons with Advanced stage 1
Associate degree
Sun Yat-sen University - Guangzhou,China
subject:Administrative management

경력
'会'(huì),'能'(néng), '可以'(kěyǐ) all mean 'can,' but what exactly the differences between them, why sometimes...
猛烈( )北风,胜利( )到达,惨痛( )教训 愤怒( )声讨,鲜艳( )红旗,勇敢( )战士 迅速( )前进,耐心( )说服,丰富( )经验 热烈( )庆祝,巨大( )变化,积极( )参加 分析(...
카테고리별 원어민 쌤 | 더 찾아보기:
시범 레슨
One time, 30 minutes