10% 할인 혜택을 받아 더 많이 배워 보세요.
만료일:

04:01:31:22

(쿠폰이 남았습니다.: 55)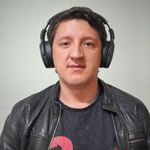 Santiago Gallego Villa
콜롬비아
•
6:23 AM (GMT-05:00)
Active Promotion (

10%

off)
CUPONCLASESCONSANTIAGO
쿠폰 적용
Con este cupón podrás tener un descuento del diez por ciento.
Puedes redimirlo una vez por las lecciones que quieras comprar.
Ha sido diseñado para motivar a los estudiantes de Español a que sigan con su proceso de aprendizaje. También para las personas que quieren comenzar a estudiar conmigo este idioma.
시범 레슨
One time, 30 minutes
선생님 통계
1시간 이내
6년 전
100.00%
4.647
47.4 평균 레슨
5.0
교육 경력

학위
English teacher
Universidad de Antioquia - Medellín- Colombia
Degree in foreign language teaching
Universidad de Antioquia - Medellín, colombia
Spanish- English - French
When and How do we use the reflexive verbs? The Reflexive verbs are used when the action is performed...
Why do we say "el" instead of "la" for things without gender? The right use of definite articles in...
카테고리별 원어민 쌤 | 더 찾아보기:
시범 레슨
One time, 30 minutes