역대 최대 할인! 레슨 패키지 15% 할인 혜택.
만료일:

03:20:54:27

(쿠폰이 남았습니다.: 44)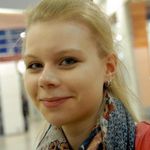 Yulia
조지아
•
7:00 AM (GMT+04:00)
Active Promotion (

20%

off)
LEARNINGRUSSIANISABLAST
쿠폰 적용
20% off First 1 Hour Lesson!

원어민 쌤 프로필
🎨 COUPON inside
🕧 30-minute lessons available


Hi students!

👋 I'm Yulia, your friendly guide to the exciting world of Russian! 🇷🇺🌍


🎉 With a heart brimming with love for languages and a dash of enigmatic Russian soul, I'm here to unveil the captivating secrets of this magnificent language just for you! 🎩💫


📚 With me, you'll dive into the beautiful world of Russian grammar, vocabulary, and culture. From tongue twisters to famous Russian literature, we'll explore it all! 📖🎭


🔤 Don't worry if you're just starting out; I'll guide you through the Cyrillic maze and help you conquer those tricky Russian cases. Together, we'll unleash your inner Russian-speaking superhero! 💪😄


🌟 Whether you're dreaming of exploring the historic streets of St. Petersburg, impressing your Russian friends, or unlocking a world of literature, learning Russian with me will open up new horizons and endless possibilities! 🌈🔓


💬 So, don't be shy! Let's dive into the world of Russian language and culture together. Let the Russian language magic begin! 🔮✨


Check out some samples of my materials!
https://goo.su/7CST


To get started - book a trial session and move one step closer to achieving your language goals!



더 보기
시범 레슨
One time, 30 minutes
선생님 통계
1시간 이내
3년 전
100.00%
668
39.5 평균 레슨
5.0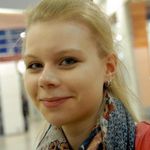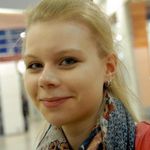 카테고리별 원어민 쌤 | 더 찾아보기:
시범 레슨
One time, 30 minutes