3 simple tips on how to boost your English skills outside the classroom
One of the most important factors about improving your language skills when learning a new language, is to expose yourself to the language as much as possible.
There are many ways in which we can do this in our daily lives, without having to set aside hours and hours for learning.
Here are 3 top tips on how to boost your your English skills on a daily basis.
1. Watch English videos on Youtube that interest you.
By doing this, you will not only get a feel for the speaking speed of a native speaker, but you will also be exposing yourself to their pronunciation, intonation and word stress. Even if you do no understand all of what they are saying, just listening to at least one video a day will help you get better feel for the way English is spoken by natives.
2. Train yourself to complete everyday tasks while thinking in English.
Simple tasks like counting your money in English or writing down mental notes in English, will help you get used to thinking in English, which will boost your learning capabilities in the long run. By doing this, you begin to train your mind to be able to think in English, which is the first step to becoming fluent.
3. Read English material at least once a day.
Find yourself an interesting book, magazine, online articles or even blogs and read at least a few paragraphs of English a day. If there are words that you do not understand, write them down and discuss it in your next Verbling class or if you have the time, look for the definition online.
If you do all 3 of these tips everyday, your English is guaranteed to improve much faster, compared to only learning in your
Verbling
sessions. Get yourself into a habit of doing this everyday and it will make a huge difference in your progress. By exposing yourself to the language everyday, you will become increasingly more comfortable with the language, as your mind will begin to understand new concepts, grammar and vocabulary much easier than before. You'll begin to get a real "feel" for the language.
I hope you find these tips helpful, as these tips really worked for me with learning other languages as well.
27 de enero de 2017
3 simple tips on how to boost your English skills outside the classroom
Mi vida antes del Covid- 19 (IMPERFECTO) A-2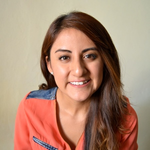 Alejandra Santiago
7 de agosto de 2020
팔랑귀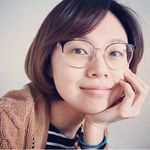 Abby H
7 de agosto de 2020
The Origins of popular English Idioms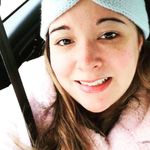 Jen Mc Monagle
7 de agosto de 2020