How to Stay Creative during Lockdown..
How to stay creative during lockdown
As corona virus continues to spread through the world, we are all aware of the number one rule: STAY AT HOME. Times are tough, so here are a few ways to help you spend your spare time constructively …
1. BECOME A MICHELIN-STARRED CHEF
You already know how to make a toasted sandwich, and a killer eggs Benedict, but now is as good a time as any to elevate your cooking skills by learning from the best in the biz. Granted, it's best you stay indoors – and only go grocery shopping when absolutely necessary (do not bulk buy!) – but you can still watch and learn, or use the ingredients you do have.
WATCH | Gordon Ramsay's Masterclass trailer:
https://youtu.be/mhtC2tqdhwU
2. YOGA – FOR REAL (AND FOR FREE)
If you're like me, you
think
you're good at yoga until you're in a class downward dogging the wrong way – awks! Use this time at home to go from beginner to intermediate to advanced – without the embarrassment. Or perhaps you are already an expert and just want to continue your practice. It's a great way to keep fit – and sane. Namasté!
3. VISIT A VIRTUAL GALLERY
These galleries offer an innovative approach to ensure artists can still exhibit and you can explore their creative realm. Might I add how very cool this is? Ever dreamed of visiting the Museum of Modern Art, New York, or perhaps Musée d'Orsay in Paris? Well now you can – from your couch – thanks to Google's Art & Culture project.
Museum of Modern Art, New York

Tate, various cities in Britain
Now is the time to pay more attention to your English ability! Read books, watch English TV series to pick up on new vocabulary, book extra online classes and try practicing as much as possible!
Playing games solo, or with the family, is a great way to pass the time. The number of options is endless but here are some of our top picks – the games you usually never get to play – which also get you to use your brain.
Monopoly …

By the time #Staycation is over, hopefully your game will be too.

Sims 4.

This is a personal favourite, and you can buy it online from EA Games. I am not above admitting that I am obsessed – don't bash it till you've tried it. At least you can live vicariously through the characters while you mastermind their lives, like you wish you could your own.

Puzzles …

the 1,000 to 2,000-piece kind. 
6. MEDITATE AND BE MINDFUL
This is the perfect time to push pause, reset and re-align your mind and body.
This time of isolation is perfect for doing those chores you otherwise would've put off — probably forever. Now is as good a time as any to de-clutter and let go of items that no longer bring you joy, i.e Marie Kondo your lockdown. Get rid of that old, holey sweater and say goodbye to those jeans you've never worn. Start today! Put the discarded items to one side and, when the lockdown is lifted, you can donate them to worthy causes!
* Watch Tidying Up with Marie Kondo on Netflix!
Adult colouring-in books have become a thing – and thank goodness they have. Borrow your kids' crayons and unleash your creativity. Colouring-in is also a great way to relieve stress and can act as an alternative mindfulness activity.
If you ran out of time to get to the shops before the nationwide lockdown, you're in luck because there are free online colouring-in platforms:
Color Our Collections:
The New York Academy of Medicine has put together a free, downloadable PDF 'colouring book' featuring collections of colouring pages from libraries and cultural institutions.
Audi Coloring Book:
The luxury carmaker has launched an online colouring book — yes, you read that right. The book features images of Audi's current models — think Q7, R8 and A6. While you might not be able to go for a drive in your car right now, at least you can colour in one ... for free!
Happy social distancing everyone and remember, wash those hands!
17 de Abril de 2020
Mi vida antes del Covid- 19 (IMPERFECTO) A-2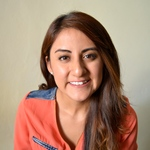 Alejandra Santiago
7 de Agosto de 2020
팔랑귀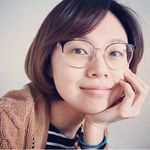 Abby H
7 de Agosto de 2020
The Origins of popular English Idioms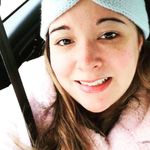 Jen Mc Monagle
7 de Agosto de 2020