Cuando comencé con el castellano yo pensaba que si aprendes español, podrías entender a cualquiera en el mundo de hispano hablantes. Bueno aprendí rápido que eso no es verdad. ¡Y es más! Tu acento y léxico en tu inglés será influenciado por lo que escuchas, lees, y ¡por el dialecto de la persona con quién practicas! Mi español tiene varias influencias como vas a ver.
Al principio, yo tenía el acento gringo de EEUU con mis /r/ de pirata (como decimos en inglés) y usé todas las vocales de inglés (español solamente tiene 5 vocales singulares mientras que el inglés tiene 12 más o menos). Mi vocabulario era de "el español internacional" que nos enseñan en los EEUU y en verdad en más una mezcla del español de España y México. Pero esto es típico para principiantes.
Después de un año decidí hacer un voluntariado en el Perú y esto es cuando empecé a darme cuenta de algunas diferencias entre lo que me enseñaron en mis clases y lo que escuché en la calle en Lima. Mis profesores me dijeron que "shirt" era una camiseta y un "avocado" era un aguacate, pero en Perú me decían, ¿Joven que tal un POLITO de marca? y ¿Quieres sal en tu pan con PALTA? Todo el mundo me decía chau en vez de adiós y los limeños no pronunciaba la /s/ o /d/ en pescado. Pero cuatro meses no es suficiente tiempo para aprender todo los peruanismos, entonces la historia continua en los EEUU.
De vuelta en los EEUU comencé un trabajo como trabajador social en un sitio con un montón de hispano hablantes (Antioch, TN por todos mis Tennesseans). La parte más divertida de aprender español en los EEUU es que hay muchos países representados. La mayoría de personas con quien hablaba eran mexicanos y salvadoreños, pero conocí cubanos, guatemaltecos, hondureños, colombianos, y boricuas con sus varias diferencias dialectales. Los boricuas a veces pronuncian la /l/ en vez de la /rr/, y los hondureños dicen colonia a la barrios solamente para empezar. ¡Mi oído daba vueltas! Y eso es lo mismo para el inglés. Para semáforo en Sudáfrica dicen "robot" y en los EEUU dicen "traffic light" . Para este fin de semana Los estadounidenses dicen "on the weekend" y los ingles dicen "at the weekend". También, nosotros los estadounidenses pronunciamos teacher con /r/ al final (teachR) y los australianos/neozelandeses/ingles terminan con /uh/ (teachUH).
Para acostumbrar mi oído decidí concentrarme primero en el acento de los mexicanos y centroamericanos. Comencé a aprender hip-hop de México y ver cualquier cosa que pude encontrar de América central. En este momento, mi español tenía tanta influencia de México y América central que cuando hablaba por skype con mi amiga de Perú Michelle (ahora esposa) me decía que sonaba como alguien de América central!
Ahora avanzamos un año y medio y estoy de vuelta en Perú enseñando inglés. Mi español ha vuelto a sus raíces limeños con el lapsus ocasional de México/América central. En este momento, estaba estudiando para un examen de español que se llama DELE (Diploma de Español como Lengua Extranjera). Di el examen la primera vez pensando, "No necesito estudiar la parte de comprensión oral. Vivo en Perú. Escucho el español todo el día." ¡Me equivoqué! No aprobé la primera vez por la parte de comprensión oral. El examen es de España entonces tuve que concentrarme en su acento y vocabulario. Comencé a ver La Casa de Papel en Netflix y escuché varios podcasts de España (la mayoría trataban de la lingüística y psicología). ¡Y la segunda vez estaba listo!
¿Entonces qué dialecto de inglés quieres aprender? ¿Con quién quieres conectar o quien tiene el acento más chévere? Si quieres aprender un acento de inglés, mejorar tu pronunciación en general o mejorar tu oído ¡mándame un mensaje para programar tu clase de prueba!
19 de Março de 2020
Mi vida antes del Covid- 19 (IMPERFECTO) A-2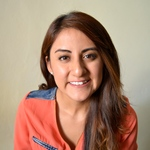 Alejandra Santiago
7 de Agosto de 2020
팔랑귀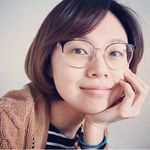 Abby H
7 de Agosto de 2020
The Origins of popular English Idioms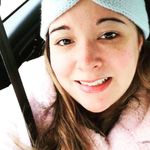 Jen Mc Monagle
7 de Agosto de 2020