" The Terracotta Army " / "Los Guerreros de Terracota"
Los Guerreros de Xian, una historia apasionante
/
The Warriors of Xian, an exciting story
En la ciudad de
Xian
una de las ciudades más emblemáticas del país, capital de la provincia de
Shaanxi
, Xian es en la actualidad una ciudad de tamaño moderado si le comparamos con el resto de las tan populosas ciudades de China. Con una población estimada de algo más de tres millones de habitantes, sin contar con la periferia lo daría en suma los ocho millones.
Xian
alberga una de las maravillas de la humanidad:
"Los Guerreros de Terracota"
según lo investigadores su creación se remonta a hace más de
2200
años, allá en el año
221 A.C
. cuando
Qin Shi Huang
se convertía en el primer emperador de China y ordena la construcción de las espectaculares esculturas a tamaño real de 8000 soldados y caballos de la dinastía
Qin
.
En esta primera excavación se descubrieron más de seis mil figuras entre soldados, caballos y espadas, mientras hacemos el recorrido alrededor de las estatuas nos dejamos llevar por la exótica atmósfera de la china imperial , imágenes de combates
épicos
, batallas y escenas de lucha y supervivencia una visión que se vienen a la mente del visitante y le conecta con la historia y la cultura de la civilización china.
Al observar a los guerreros desde la distancia nos damos cuenta que la fisionomía de sus rostro y sus vestimenta varían según su rango y etnia , los guerreros superan el metro ochenta de altura y su complexión física es el de un hombre fuerte,
204 de esos soldados son infantes
armados con arcos y ballestas que se sitúan en la vanguardia de las tropas tras de los cuales aparecen treinta líneas de carros alternados con otros infantes. En los laterales de la fosa, se encuentran dos líneas de soldados que, en lugar de mirar hacia el frente, miran hacia fuera.
Los Soldados de Terracotas son la máxima expresión del poder imperial de aquel entonces, en la actualidad una exótica joya arqueológica e histórica del pueblo chino y del mundo, sin embargo un halo de misterio aun envuelve esta magnánima reliquia, nos encontramos con muchas interrogantes y especulaciones sobre su origen preguntas :
¿Por qué se crearon? ¿Por qué estaban enterrados? ¿Quién fue su creador? ¿Por qué fueron destruidos?
, preguntas que se agolpan e invaden nuestra mente y que aun no dejan de asombrarnos.
24 de Setembro de 2018
Mi vida antes del Covid- 19 (IMPERFECTO) A-2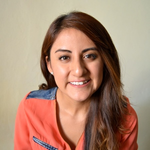 Alejandra Santiago
7 de Agosto de 2020
팔랑귀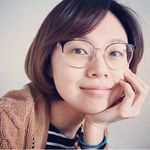 Abby H
7 de Agosto de 2020
The Origins of popular English Idioms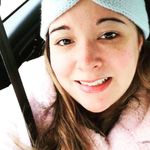 Jen Mc Monagle
7 de Agosto de 2020