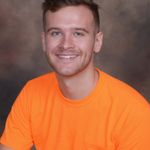 Steven Stewart
Estados Unidos
•
4:24 PM (GMT-07:00)
Sobre mim
Dear student,

I am the teacher for you! I am FUN, FRIENDLY and EXPERIENCED. I started teaching about 10 years ago already! I received my education at the University of California, Berkeley, where I studied Anthropology and Iberian Languages and Literatures. In Anthropology, I learned so much about cross-cultural communication, and I got to learn about the origins and diversity of language through one of its branches- Linguistics! I eventually focused on Medical Anthropology, writing my thesis on themes of Psychology and Health. In Iberian Languages and Literatures, I perfected my Spanish, which is the language of my dad's family- I also studied Portuguese! Having studied languages formally has given me so many skills to teach English as a foreign language since I have had years observing the techniques of my language teachers.

I am here for you! During my experience as a Teacher Trainer in Nicaragua, I underwent a 30-month Peace Corps TEFL program of coursework and supervised teaching experience. After this experience, I was awarded a prestigious Teaching English as a Foreign Language certificate validated by the Center for Applied Linguistics. There is a huge difference between a TEFL certificate which requires the completion of an 120 online hour course, and a TEFL certificate which requires a 30 month, hands-on teaching experience. Try my class so you can see the difference. 🥰

For two years, As a Teacher Trainer in Nicaragua, I planned lessons and taught classes with 5 Nicaraguan English teachers in 5 different schools with the Ministry of Education. During this time, I also taught Strive Toward English Proficiency English lessons for a group of 25 English teachers in Estelí and I was a methodology consultant for a local NGO which focused on entrepreneurship and self-empowerment. My mission was to help strengthen teachers' methodological and communicative skills, and give them tools and resources to continue learning. Unfortunately, most teachers focus too much on reading, writing and translation, and they focus too little on speaking. They usually focus on "Rote Learning," a technique in memorization based on repetition, which, when used alone, creates problems when students need to apply language authentically. It is key that a new language grows separately from one's native language- if one relies on translating the new language into their native language to comprehend, this will slow progress and fluency. One must make new, direct, associations with new vocabulary through their senses so memorization and true language acquisition can happen. I was trained in all methods, but specifically in communicative methodologies so my students can speak proficiently. I create semi-authentic speaking environments based on a simple three-step equation 1) a sender of information 2) a receiver of information 3) proof of comprehension.

In my classes, you will receive the most personalized attention and detail. I have many tools to help me understand where you are on your language learning journey. These tools help me know exactly where you are with your English proficiency and where the best place to start learning is so you can make the most progress possible. Of course, if there is anything specific you want to learn, feel free to tell me :) I have optional extracurricular activities and homework you can do to advance and study outside of class. I also can give you evaluations (oral, written, reading and comprehension) so we can see your progress. My lessons are planned specifically for your language learning needs. I also am available to help you with test practice, interviews and resume building!

For nearly three years, I have been working for a company where I teach English online to children in China. I am one of the most popular and requested teachers there with over 2,619 FIVE STAR classes. Many students and parents write to me telling me how competitive it is to reserve a class with me- I wish I had the time to teach them all! I want you to have the same wonderful learning experience as my clients. Make sure to reserve me early before I am completely booked- I just joined Verbling as a new teacher, so hurry up :)

I personally love reading 📚 writing ✏️ cooking 🍳 exercise 🏋️ and eating 😂I love nature and spending time with friends and family. I just created a Youtube channel called Casa Abierta English, so my new goal is to learn how to edit videos so I can publish educational content and help people learn English around the world (for free) :D Part of the year, I live in California, where I grew up and was raised. The other part of the year, I live in Nicaragua. Wherever I may be, I am a teacher at heart. ❤️

Are you ready to learn? LETS GO!

Sincerely, Teacher Steven"


Ler mais
Aula experimental
Individual, 30 minutos
Estatísticas do professor
Dentro de algumas horas
2 anos atrás
100.00%
88
7.3 aulas em média
5.0
Experiência de ensino
Iniciante
Iniciante superior
Intermediário
Intermediário superior
Avançado
Avançado superior
Currículo

Educação
Bachelors, double-major in Iberian Languages and Literatures and Anthropology
University of California, Berkeley - Berkeley, California.
Focus in linguistic, cultural and medical Anthropology and Spanish/Portuguese literature and language.
Social Sciences Associate in Arts– Honors
San Joaquin Delta College - California, USA
Interdisciplinary Studies: Social and Behavioral Sciences Option Associate in Arts– Honors
San Joaquin Delta College - California, USA
Liberal Arts and Sciences Associate in Arts – Honors
San Joaquin Delta College - California, USA
Humanities Associate in Arts– Honors
San Joaquin Delta College - California, USA
Spanish Language Associate in Arts– Honor
San Joaquin Delta College - California, United States of America
Interdisciplinary Studies:  Arts and Humanities Option Associate in Arts – Honors
San Joaquin Delta College - California, USA
Interdisciplinary Studies: Elementary Education Teacher Prep Associate in Arts   - Honors
San Joaquin Delta College - California, USA

Experiência profissional
Co-director/Co-teacher
Casa Abierta English - Costa Rica
Created and implemented a 6 month English learning program for refugees in San Jose, Costa Rica.
Methodology Consultant
Enlace English Project - El Sauce, Nicaragua.
Supported and advised teachers at Enlace English Project, an NGO dedicated to entrepreneurship, life-skills and self-empowerment through English.
English Teacher Trainer
Peace Corps - Nicaragua
Co-planned and co-taught English with Nicaraguan public school teachers to strengthen methodological practices, conversational skills, and confidence while teaching.
Co-director: After-School Spanish/English Bilingual Program
Escuela Bilingüe Internacional, - Oakland, California
Co-directed the development and implementation of an after-school curriculum ranging from pre- kindergarten to eight grade.
Private Tutor
NA - Palencia, Spain
Developed curriculum and lessons for families and students in Palencia, Spain, over the course of one year.
"Profesor de Conversación"
Ilustre Colegio Oficial de Médicos de Palencia - Palencia, España
Labored as a private English instructor for a group of physicians.
"Auxiliar de Conversación"
Instituto "Alonso Berruguete" de Palencia - Palencia, España
Worked as a teacher's aide in Palencia, Spain, to fortify student's conversation skills.
VIPKID Teacher
VIPKID - California
Online TEFL teacher with VIPKID

Certificações
TEFL Online to Young Learners
Foreign Talent Research Center, Ministry of Science and Technology. - China
Focus on teaching methodologies for young learners.
Teaching English as a Foreign Language (TEFL) Certificate
Center for Applied Linguistics - Washington, DC.
Focus in communicative English methodologies.
Confira mais professores de:
Aula experimental
Individual, 30 minutos