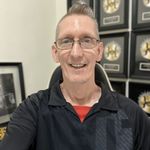 Chip
Estados Unidos
•
11:30 AM (GMT+08:00)
Sobre mim
Hey there, I'm Chip, and welcome to my profile! I encourage you to watch the introductory video, this one's for all you amazing folks out there who are ready to embark on an English-speaking adventure. If you're eager to learn how to speak English fluently and fast, you're in the right place!

In this video, I'm dishing out two key things. First off, I'll share three awesome tips to help you boost your English-speaking game. And guess what? I'm also gonna nudge you toward joining my classes. Yep, you heard that right!

Let's dive into the first promise: unlocking your English fluency at lightning speed. My journey into coaching English began in 2006 when I started crafting my NeuroCognitive Language Coaching method. Since then, I've coached CEOs, entertainers, athletes, and everyday individuals like you. With over 20,000 students across 79 countries, my focus has been one thing: helping people just like you speak English fluently, pronto.

Now, let's unveil the three big secrets I've uncovered from working with all these awesome people. Secret number one: ditch the subtitles. Trust me, they're not your friends when it comes to fluency. Give 'em up today, and in just three days, you'll notice the difference.

Secret number two: dive into English daily, not once a week. It's all about creating an English-friendly environment and speaking with purpose. That's right, speaking confidently, clearly, and with American English pronunciation. Don't just speak – Speak with Purpose.

And here comes the grand finale: secret number three! Tune into native English speakers daily, and here's the real gem – embrace Guided Imagery. Imagine yourself speaking while you listen. Your unconscious mind's got this.

Now, let me offer you something awesome: a five-day challenge with five free videos. Ready for a head start? Check out the link: https://rb.gy/t5b9i

I've also got a downloadable workbook explaining more about my methods: https://tinyurl.com/y2fm27tu

But that's not all – Here is a special offer for you to get three super-helpful books I wrote to help you to speed up your learning: https://shorturl.at/hBIQR

The first book, the One Book Fluency Method, is a 106-page treasure trove of actionable steps.

Next up, the One Book Fluency Method Walkthrough Guide, just 63 pages to guide you through the process.

And last but not least, the Enhanced Pre-Performance Routines, a concise 40-page gem for peak performance in presentations, exams, and more.

I'm throwing in two 90-minute video coachings: one to walk you through the Fluency Method and another on speaking like a native quickly. It's my way of showing you firsthand that my methods really work!

Hope this helps you on your English-speaking adventure. Thanks for tuning in! See you soon,

Chip

P.S. At the very bottom of my profile you will find another valuable video for you to watch called The 8 Rules of Rapid Language Learning. Enjoy!

---------------------------------------------------------
---------------------------------------------------------
I am excited to have you join my language learning program and help you achieve your language goals. To ensure that you get the most out of your lessons, I kindly request that you find a quiet environment free of noise and distractions during our sessions.

I also ask that you refrain from using your phone for our lesson. I use a lot of visuals and frequently share my screen and documents with my clients. If you are using your phone you will not be able to view my screen or documents I share.

Using your computer or laptop will help you stay focused and engaged in the learning process, and will ensure that you get the most value from each session.

I appreciate your cooperation and look forward to working with you to help you achieve your language-learning goals.
****************************************************
****************************************************

*** Please understand I do not work with students under the age 18 due to the restrictions on this platform.
****************************************************
****************************************************
*** MY STUDENTS MUST BE:
OVER THE AGE OF 18 WITH PARENTAL PERMISSION
AT LEAST A2 LEVEL (CEFR) ENGLISH SPEAKER
COACHABLE & OPEN MINDED
DRIVEN / A DRIVE TO SUCCEED
COURTEOUS, RESPECTFUL & HONEST
DEDICATED TO ACHIEVING THEIR GOAL
WILL SHOW UP FOR THEIR LESSONS
COMMITTED TO DOING THE WORK NEEDED TO SUCCEED
if this does not describe you then you should find a teacher that is better suited for your needs.
****************************************************
****************************************************
*** Unfortunately this needs to be addressed. Please be respectful, understanding, and patient as I am living in the Philippines and things do not always run as smoothly here as they do in other countries.

If you are rude, disrespectful, or impolite I will encourage you to find another teacher, as there are many amazing teachers here that are more than eager to work with you. I will respectfully, and happily end our lesson, and refund your payment back to you. I am here to help you achieve your goal in becoming a successful English speaker.

****************************************************
****************************************************
LATE POLICY:

**** PLEASE NOTE: Last-minute and same-day cancellations will NOT be refunded as per Verbling policy unless there is a BONAFIDE emergency situation. If you book a lesson and believe you won't be able to make it- please unschedule or reschedule your lesson as soon as possible.

**** MISS A LESSON:
Just as you value your time, I also value our time together and will strive to be on time unless of course there is an emergency or technical issue. If you can not attend your lesson, simply unschedule the lesson, within the 12 hours prior to your lesson in accordance with Verbling's policy.

There are no refunds for missed lessons- if you think you will not make it in time- please reschedule your lesson as soon as you know you cannot attend so that the time can be opened for another student. Simply, "I forgot about our lesson," or "I was mistaken about the time," is not an acceptable excuse for missing a lesson. This is a professional environment conduct yourself accordingly.

**** LATE FOR A LESSON:
Please keep in mind I value my time just as you do. I will wait in the lesson 15 minutes if you do not attend the lesson in this time frame I will then end the lesson. Please understand should this happen you will be charged for the entire lesson.

If I am five minutes late, it means that I am most likely preparing for your lesson, with another student, or having technical issues with the platform so please be patient.

Please be understanding that I am living in the Philippines and from time to time weather can affect my connectivity and there will be times without notice that I might be offline due to weather conditions.
******************************************
******************************************

Invitation for Language Teachers:

Unlock Your Full Potential with my Unique Teacher Training Program.

Dear Language Teachers,

Are you searching for ways to enhance your teaching skills and achieve greater success with your students? Look no further! I am thrilled to announce a special program designed exclusively for language teachers like you.

I understand the challenges and aspirations that come with being an educator. I have developed a unique program that combines expert guidance, practical strategies, and proven techniques to help you become an exceptional language teacher and deliver remarkable results in the classroom.

Before booking a lesson with me, I invite you to reach out and discover the exclusive benefits my program offers. I believe in fostering a community of dedicated teachers who are committed to their professional growth and student excellence. By connecting with me directly, you'll gain access to invaluable insights, resources, and ongoing support tailored to your specific needs.

My program is not merely about disseminating information; it's about fostering a partnership where teachers can truly thrive and make a lasting impact on their students. We believe in the value of investing in yourself as an educator, and our special program is designed to empower you with the knowledge, skills, and confidence necessary to take your teaching to new heights.

To learn more about my program for language teachers, simply reach out to me via DM, would be delighted to discuss your goals, answer any questions you may have, and share how my program can revolutionize your teaching journey.

Please note that this unique program is exclusively for teachers looking to enhance their skills and success rate, and I kindly request that you contact me first before booking a lesson to ensure you receive the full benefits of my specialized program.

Join me on this transformative educational journey, where together we can create exceptional learning experiences and empower your students to achieve their language goals. I look forward to hearing from you soon!

Contact me first before you book your trial lesson with me, the rate for teachers is not the same as the rate for students. We will discuss this in our lesson.
Ler mais
Minhas aulas experimentais
15 min. - Free Speaking
First we get to know each other. This provides me the opportunity to evaluate your English proficiency level.

10 min. - The Program Outline
I will outline the daily tasks for you to complete to improve your English skills.

5 min. - Feedback/Followup
I give you feedback on your English proficiency. Discuss whats expected of you for your followup lesson.


Ler mais
Aula experimental
Individual, 30 minutos
Estatísticas do professor
Dentro de alguns dias
6 anos atrás
100.00%
11.095
8.2 aulas em média
4.9
Experiência de ensino
Iniciante
Iniciante superior
Intermediário
Intermediário superior
Avançado
Avançado superior
Currículo

Experiência profissional
Vice President
K-12 International School - Angeles City Philippines
Vice President of the school. Running all day to day functions of the school.
Trainer, teacher ESL, creative lab director
Clark Institute - Angeles City Philippines
Teaching students English as a second language, and various management and marketing duties.
Author of Hacking English 201 Advanced English Learning Strategies
Neurolinguu Language Coaching (Engluu) - Angeles City Philippines
Advanced English Learning Book
Author of Pipe Hitter's Language Course for ROK Navy SEALs
NeuroLinguu Language Coaching (Engluu) - Angeles City Philippines
Advanced English Learning Book for ROK Navy SEALs
Author of Hacking English Student's Guide to Fluency
NeuroLinguu language Coaching (Engluu) - Angeles City Philippines
CEO NeuroCognitive Language Coach
NeuroLinguu Language Coaching - Philippines
Owner, Teacher, Academic Development, Author
NeuroLinguu Language Coaching - Angeles City Philippines

Certificações
TESOL Teacher Trainer
TESOL Asia - Clark Philippines
TESOL Trainer Certification
TESOL
TESOL Asia - Clark Philippines
120 Hour TESOL Certification
Certified Personal Development Coach
Robbins Research - California USA
Confira mais professores de:
Aula experimental
Individual, 30 minutos