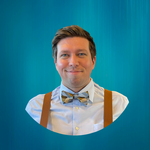 Gary Moore
Estados Unidos
•
3:18 AM (GMT-05:00)
Sobre mim
I'm an expert at improving English speaking skills and fluency using topic based lessons. During our first lesson we will make a syllabus (plan) together for the next 5 lessons and you will receive a copy of the syllabus. The syllabus will be focused on topics that are related to your speaking goals.

In the lessons you may be shown materials (text or video) relevant to the topic and be asked to speak about the materials. You will be encouraged to give both short and long responses to questions.

Constructive and positive feedback will be given in a feedback report document near the end of the lesson. As we are reviewing the report you will learn vocabulary, pronunciation, grammar, and natural phrasing.

If you would like to continue taking lessons, on the 5th lesson we will make another syllabus for 5 more lessons.

Topics can include any subject you like, from Business English to General English, and even Academic English.

𝗛𝗼𝘄 𝗹𝗼𝗻𝗴 𝗮𝗿𝗲 𝘁𝗵𝗲 𝗹𝗲𝘀𝘀𝗼𝗻𝘀?
***𝗟𝗲𝘀𝘀𝗼𝗻𝘀 𝗮𝗿𝗲 𝗮𝗻 𝗮𝗰𝗮𝗱𝗲𝗺𝗶𝗰 𝗵𝗼𝘂𝗿, 𝘀𝗼 𝘁𝗵𝗲𝘆 𝗮𝗿𝗲 𝟱𝟬 𝗺𝗶𝗻𝘂𝘁𝗲𝘀 𝗹𝗼𝗻𝗴. 𝗜 𝗱𝗼 𝘁𝗵𝗶𝘀 𝗳𝘂𝗹𝗹 𝘁𝗶𝗺𝗲, 𝘀𝗼 𝘁𝗵𝗶𝘀 𝗮𝗹𝗹𝗼𝘄𝘀 𝗺𝗲 𝘁𝗼 𝗼𝗳𝗳𝗲𝗿 𝘁𝗵𝗲 𝗴𝗿𝗲𝗮𝘁𝗲𝘀𝘁 𝗮𝗺𝗼𝘂𝗻𝘁 𝗼𝗳 𝗮𝘃𝗮𝗶𝗹𝗮𝗯𝗶𝗹𝗶𝘁𝘆 𝗮𝗻𝗱 𝗲𝗻𝗼𝘂𝗴𝗵 𝗽𝗿𝗲𝗽𝗮𝗿𝗮𝘁𝗶𝗼𝗻 𝘁𝗶𝗺𝗲 𝘁𝗼 𝗳𝗼𝗰𝘂𝘀 𝗼𝗻 𝗺𝘆 𝘀𝘁𝘂𝗱𝗲𝗻𝘁𝘀. 𝗧𝗿𝗶𝗮𝗹 𝗹𝗲𝘀𝘀𝗼𝗻𝘀 𝗮𝗿𝗲 𝟮𝟱 𝗺𝗶𝗻𝘂𝘁𝗲𝘀 𝗹𝗼𝗻𝗴***

My professional background: I've been teaching full time online for the past 3 years and hold a general as well as specialist certifications in teaching English as a foreign or second language. Please see my resume below for more information.

My personal background:
I'm the son of an American and an immigrant. I have a family and live by the beach in Florida.



Ler mais
Minhas aulas experimentais
During the trial lesson you will introduce yourself and I will ask you about your goals. Based on your goals we will make a syllabus (plan) together for the next 5 lessons. I will also take not of any strengths and weaknesses that you display while speaking and give you your first feedback report.
Ler mais
Aula experimental
Individual, 30 minutos
Estatísticas do professor
Dentro de algumas horas
7 years ago
100.00%
3.136
13.2 aulas em média
5.0
Currículo

Educação
Post Graduate Courses
Webster University and Regent's University London - Online and in London, UK
Bachelor of Applied Science
University of Central Florida - Cocoa, Florida and Orlando, Florida
Associate in Arts and an Associate of Science Degree
Eastern Florida State College - Melbourne, Florida

Experiência profissional
Online English Instructor - Independent Contractor
EF Education First /EF English First - Online
Taught English to children and teenager as well as English and Business English to adult students one on one online.
Teaching English as a Second Language Instructor - Seasonal
Netherhall Education Association - Hampstead, London, UK
I taught 11 intermediate to advanced students, ages 14-15, from Quito, Ecuador. Lead them on tours in London and to Oxford University, Cambridge University, and Windsor Castle.

Certificações
160 Hours of Certifications from TEFL Fullcircle
TEFL Fullcircle - Online and based in London, UK
Advanced Certificate in Teaching English as a Foreign Language with a Specialization in Teaching English to Young Learners Specialization
150 Hours of Certifications from Premier TEFL
Premier TEFL - Online and based in Cork, Ireland
Specialized in Business English, Teaching Online, IELTS Specialist, TOEIC Exam, and Advanced English Grammar
Confira mais professores de:
Aula experimental
Individual, 30 minutos