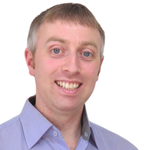 Mark Wickham
Reino Unido
•
1:28 AM (GMT+01:00)
It is your opportunity to discover an exclusive and personalised method that will make a real difference in how you learn English. I create lessons around you and your learning goals and I want to show you how you can learn English in a fast and effective way. But to give you a little 'push' to book a lesson, I'm offering 10% OFF on your first booking.
Aula experimental
Individual, 30 minutos
Estatísticas do professor
Dentro de uma hora
5 anos atrás
100.00%
64
14.0 aulas em média
5.0
Currículo

Experiência profissional
English Language Immersion Programme Teacher
EF English First I EF English Live (Englishtown) - Sao Paulo, Brazil
⇉ ACHIEVEMENTS ↪ I help students to practice their English and develop confidence in social environments. ↪ English Live I Englishtown: I'm part of a successful team of teachers that create a fun and safe environment so that students from online courses can develop their skills and confidence when interacting with native speakers from different English speaking countries. ↪ EF English First: in an English immersion event I coordinated the winning team of students who were invited to an Olympic football match.
English Language Immersion Programme Coordinator
LivEnglish - Sao Paulo, Brazil
⇉ ACHIEVEMENTS ↪ I coordinate a group of native and non-native English teachers during the four-day immersions. ↪ I have helped over 700 students to become more confident when speaking to native English speakers. ↪ I create games and lessons for students to learn in a more enjoyable and fun atmosphere. ↪ I train students to become confident when speaking English in both professional and social environments.
In-Company English Language Teacher
Freelance Professional - Sao Paulo, Brazil
⇉ ACHIEVEMENTS ↪ I taught professionals from a variety of backgrounds - e.g., lawyers, physicians, executives, CEOs, etc. ↪ I became familiar with a number of English course books and adapted the lessons to suit each of my student's needs. ↪ I discovered new things about every business I taught in. I learned a lot about each of my students' work. ↪ I learned how to get around the city of São Paulo on my own through teaching in many different locations.
English Language Teacher
Speak Up Idiomas - Sao Paulo, Brazil
⇉ ACHIEVEMENTS ↪ I conducted mock Cambridge tests, which gave me the opportunity to learn about examination procedures and the students' difficulties. ↪ I taught a variety of groups from elementary to advanced level: ↠ teenagers from a variety of backgrounds and learning experiences, ↠ classes with the use of an interactive whiteboard using MacMillan software, ↠ fluency lessons to students from mixed levels.
Workshop Supervisor
Wheelies Direct Ltd. - Swansea, UK
⇉ ACHIEVEMENTS ↪ I became competent in managing and I attained an NVQ in team leadership. ↪ I ensured that figures were met, or exceeded, on a daily basis by my department. ↪ I kept the workshop up to a high standard to maintain a professional working environment by ordering any equipment required and ensuring that health and safety policies were being practised at all times. ↪ I relayed orders from higher ranks to my department and ensured that they were carried out. ↪ I motivated staff to work well and involved them in the decision-making process. ↪ I became an accredited fire warden.
Bicycle Technician Training Officer
Wheelies Direct Ltd. - Swansea, UK
⇉ ACHIEVEMENTS ↪ I trained, and continually aided, over 50 people how to build bicycles professionally. ↪ I prepared over 20 people to achieve various professional certifications in bicycle maintenance. ↪ I visited other branches to set up their workshops and train the staff in the practices of the company. ↪ I was the main person involved in setting up the new workshop for the main headquarters, where I worked. ↪ I designed a variety of material to aid in the learning process and daily running of the workshop, such as diagrams, checklists, instruction sheets, etc.
Professional Online English Teacher
MW English Services - Sao Paulo, Brazil
⇉ ACHIEVEMENTS ↪ I have taught English exclusively online since 2017 to students of different nationalities from the elementary to the advanced level. ↪ I have developed teaching practices around the student's individual needs and learning preferences. ↪ I create my own material for the lessons based on each student's interests and learning goal. ↪ I have helped many students succeed in their IELTS and other Cambridge exams. ↪ I created a system that allows the student to keep track of their learning goals and achievements.
Voice Over Actor (Locução em Inglês Britânico)
Freelance Voice-Over Talent - Sao Paulo, Brazil

Certificações
CELTA (Certificate in English Language Teaching to Adults)
Cambridge University ESOL
International recognised certificate for teachers of English as a Second or Foreign Language with a student centred approach.
TEFL Methodology (Teaching English as a Foreign Language)
TEFL Scotland Ltd. - Swansea, UK
→ 120 Hour Online Course focus on grammar and methodology → 20 Hour Weekend Course focus on classroom activities
NVQ Level 2 Certificate in Team Leading
ILM Institute of Leadership & Management - Swansea, UK
A National Vocational Qualification based around the correct practices of leadership and management covering a variety of modules such as: → Manage personal development → Develop working relationships with colleagues → Communicating information and knowledge → Participating in meetings, planning, allocating and monitoring work of a team, etc.
Cytech Technical Three
Association of Cycle Traders - Swansea, UK
Cytech technical three is the highest attainable qualification in professional cycle maintenance in the UK. Covers complex service procedures such as: → Suspension systems → Hydraulic brakes → Wheel building for disc brakes → Complex bike building, both MTB and road, etc.
NVQ Level 2 Engineering Maintenance
EMTA Awards Limited - Swansea, UK
A National, Vocational Qualification based around the aspects of safe and professional engineering practices. Proving the ability to disassemble, repair or replace, and reassemble engineering assets in accordance with the required specifications.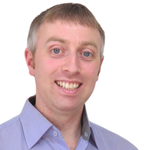 3 anos atrás
•
Comentários: 1
Confira mais professores de:
Aula experimental
Individual, 30 minutos