A melhor oferta de todas! 15% de desconto nos pacotes de aulas.
Expira em:

00:00:42:22

(Cupons restantes: 11)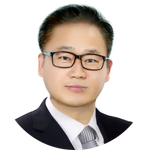 Taewon Eom
Coreia do Sul
•
8:12 AM (GMT+09:00)
Fala
Nativo
,
C2
,
C2
,
B2
,
B2
,
B2
,
B1
Sobre mim
Meaningful Interaction and Negotiation of Meaning

Speaking skills and successes come from having the freedom to fail.

Relaxing and Fun Korean Lesson!

Kevin(Discover your learning potential while in my class.)

Free Top Quality Textbooks!!

Professional TOPIK and Grammar tutor / Insightful / Imaginative learning!!
---------------------------------
Unlock Your True Potential.
★★I have a Korean language teaching certificate issued by Korean government.★★
+TESOL / +Chinese language teaching certificate / +Three bachelor's degrees in the language arts
Experienced(since 2003)
Ed.M. in Korean language education from HUFS
Eureka moment
Dynamic pronunciation and intonation
Easy and clear explanation / critical thinking
-------------------------------
WHY Kevin?

Specializing in Korean grammar in use
Native speaker with an announcer-style of dynamic pronunciation and intonation
I can be a funny voice actor for my students.
Fluent in English and Mandarin Chinese
Classroom French, German, Spanish, and Japanese are available.
I can help you develop critical thinking and creativity.
You can study with me in a comfortable and amusing atmosphere.
I am experienced in coaching language skills and dealing with students.
I will be able to quickly identify your strengths and weaknesses.
-------------------
Course description
1. Trial lesson
Breaking the ice and getting to know each other
Brief level test
Talking about what you expect from your tutor
Customize your lessons.

2. Level 1(Basic) : Korean 1 2 3 (60 lessons)
➡How to read Hangul / Korean alphabet (Korean Phonics)
➡Basic expressions for use in everyday conversations.
➡Writing short sentences.
➡Pronunciation : Correction and practice.
➡Grammar : Hangul syllables / Subject particles / Simple tenses / Interrogative
I will be available to help you with your learning until you're able to speak with confidence and fluency.

3. Level 2 (Intermediate) : Korean 4 5 6 (60 lessons)
➡Useful Expressions for real life Korean conversation.
➡Reinforcing vocabulary : Homonyms, Antonyms, Synonyms, etc.
➡Describing pictures in Korean
➡Grammar :
- Constructing sentences
- Korean honorifics, Chinese Characters in Korean
- Complex tenses, Conditionals, Subjunctive mood, etc.

4. Level 3 (Advanced) : Korean 7 8 (40 lessons)
➡Conversational classes (100% Korean)
➡Discussion class with various topics(you can choose a topic that interests you)
➡Native accent and intonation

5. Super Intensive Courses (Customized)
→Mastering Korean phonological rules (10 lessons)
- This course would be useful for students who have just started learning Korean.
- You can master basic Korean reading skills in 10 lessons.
→Focusing on Grammar (10 to 25 lessons) Korean Grammar in Use
- Gaining an insight into Korean sentence structure and word order
- Correct use of words and phrases (collocation)
- Making sentences using key grammar points
- Vocabulary training
- This course would be just the thing for students preparing for upcoming tests, (i.e. TOPIK), or mastering basic grammar before moving on to more advanced study.
(Contents may vary based on students' language ability.)
→Intensive Writing (10 lessons)
- Writing professional letters or e-mail messages based on different scenarios (Business Writing and Storytelling)
- How to keep a diary in Korean
- Writing on social media in Korean
- Simple Essays (+10 lessons)
- This course is suitable for students who want to improve their writing skills in a short period of time.
(This class would be recommended for students at intermediate level and above.)
→Intensive Speaking (20 lessons)
- How to express yourself clearly
- Discuss topics and problems related to you and your friends
- 50 phrases for better flowing Korean presentations and speeches
(This class is recommended for students at Intermediate level and above.)

6. Special Class (Customized)
Daily expressions and real conversations in K-dramas and K-pop (10 lessons)
→K-wave 한국어
How to cook Korean Food (e.g. 불고기, 냉면, 비빔밥, etc.) (10 lessons)
Making plans to travel to Korea (10 lessons)
Information about Korea (10 lessons)
--------------------------------
My teaching style:
I am professional and passionate about what I do, and like my classes to be fun.
A variety of visual materials will be used, i.e. K-dramas, K-movies, K-pop, and pictures, etc.
Homework, supplementary study, and revision(editing your essay) will be provided.
I am an excellent communicator
- Flexible! To suit your needs
- Supportive! Lots of feedback and cheering
- You will be able to ask questions after class.
With my support and input you will be able to improve your Korean speaking and writing skills effectively and efficiently as well.

Class rules
To be determined

Ler mais
Minhas aulas experimentais
Breaking the ice and getting to know each other
Brief level test
Talking about what you expect from my class
Customize your lessons.
Ler mais
Aula experimental
Individual, 30 minutos
Estatísticas do professor
Dentro de uma hora
2 anos atrás
100.00%
533
18.6 aulas em média
5.0
Experiência de ensino
Iniciante
Iniciante superior
Intermediário
Intermediário superior
Avançado
Avançado superior
Currículo

Educação
Ed.M. Linguistics (Korean - English - Chinese)
Hankuk University of Foreign Studies - Seoul Korea
Focus in Language Education
TESOL Certificate
HUFS / M. University - Seoul Korea / USA
Focus in teaching English as a second language

Certificações
Korean Teaching Certificate
Ministry of Culture (ROK) - Seoul Korea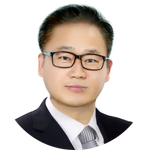 2 anos atrás
•
Comentários: 0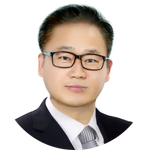 2 anos atrás
•
Comentários: 0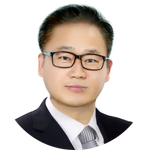 2 anos atrás
•
Comentários: 0
Confira mais professores de:
Aula experimental
Individual, 30 minutos