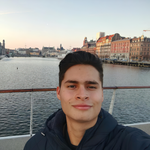 Adolfo Jimenez
Мексика
•
1:34 PM (GMT-06:00)
Язык(-и) общения
Родной
,
C1
,
C1
Обо мне
Hola a todos. My name is Adolfo, I was born in Guadalajara, Mexico.
If you want to learn a new language such as Spanish, I can help you out, my lesson style focuses on dynamics on practice so that I can help you out not only by improving your grammar skills but also your listening, comprehension, and speaking skills. Adapting to your way of learning must be also important to me so that I can know how do you like to work because it´s not about what do I teach, but to whom do I teach. By practicing, you are simulating what speaking another language is like. Doing the real thing is the best way to learn according to the learning pyramid. So send me a message so that we can work together to improve your skills in a practical way.

Learning Spanish is such a beautiful decision life. Having such a language will give you the opportunity to live beautiful things in life. This is something that I´m sure about. Because if you need it for your work or doing it to visit, know about, feel the culture, or even live in Latin America or Spain, then I can say that you are doing what your heart is telling you to do. Doing such a thing is priceless. So, that´s what I´m here for, to help you out on that beautiful journey, because you know what they say, "speaking another language is to live another life"


Here is a list of some things that you can know about me.

🔴 Skills- Bilingual Education, Translation, Technologies, and Computer skills.

🔴 Experience- Exchange year in Germany, Language teacher in Mexico since 2017 (public and private school classes (Spanish, German, English)), Language teacher, and consultant of Spanish teachers at the school that I attended to in Germany (Spanish).

🔴 Interests- Learning of different languages, sports, and computer technologies.


What some of my students have said:

⭐⭐⭐⭐⭐ Ed, from USA: "Adolfo is a very good teacher. I highly recommend him. I've had three lessons with him so far and I've learned a lot. I like that he really focuses on what you want. To me it's important that your teacher is flexible. He understands where I am and adjusts based on what I need"


⭐⭐⭐⭐⭐ Tao, from China: "I really enjoy learning with Adolfo. He is a young and passionate teacher, who is willing to help you with your Spanish. You can tell that he has always prepared his class well with good learning materials. We do talk a lot during his class and put in use the new words into practice"


⭐⭐⭐⭐⭐ Justine, from South Africa: "Adolfo is a patient and methodical teacher who adapts materials to the students needs. He takes care to go with the flow and is an exceptional listener. I am grateful for his contributions"
Подробнее
Пробный урок
Один раз, 30 минут
Статистика учителя
В течение дня
4 года назад
98.00%
516
11.9 уроков в среднем
4.9
Опыт и знания в обучении
Начальный
Выше начального
Средний
Выше среднего
Продвинутый
Суперпродвинутый
Резюме

Образование
BBA, International Business
Universidad de Guadalajara - Guadalajara
Focus in the behavior of global markets
Preparatoria #5
Universidad de Guadalajara - Guadalajara, Mexico
Exchange year in Germany
Gymnasium Norf - Düsseldorf, Germany
My attendance documents to my respective courses

Опыт работы
Private and private school teacher
Private, the school name is IVEI - Guadalajara
My experience as a teacher

Сертификаты
TestDAF- Test Deutsch als Fremdsprache
Bezirk - Guadalajara, Mexico
German certification
Proulex - Guadalajara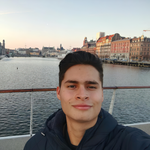 3 года назад
•
Комментарии: 0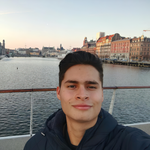 3 года назад
•
Комментарии: 0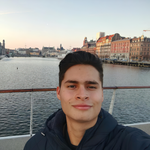 3 года назад
•
Комментарии: 2
Просмотрите профили других учителей, выбрав нужный аспект:
Пробный урок
Один раз, 30 минут