Anton не берет новых учеников.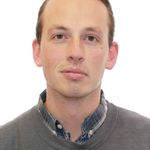 Anton Bengtsson
Шведский
•
10:59 PM (GMT+01:00)
Язык(-и) общения
Родной
,
C1
,
A1
Обо мне
*** NOT ACCEPTING ANY NEW STUDENTS FOR THE TIME BEING ***


About me :

Encapsulating a personality in a single paragraph is not easy, but I hope that the three years prior to when I started the Swedish Teacher Trainee Program in 2015 give you a modicum of insight. During those years, I spent two formative years working in Stockholm, and one amazing year abroad working and traveling in Australia, New Zealand, and South East Asia. During these years, especially the year abroad, I thought a lot about my interests and gradually realized that I wanted to become a teacher with English, Swedish, Swedish for non-native speakers and Social Studies as subjects. In other words, there is quite a spectrum of topics that I would gladly discuss with you (beyond Swedish)!

As previously stated, I am currently a student at the Swedish Trainee Program and I am expected to finish my studies in the summer of 2021. However, although the program is aimed at teaching students aged 16-19, I have also worked with adult students for the last couple of years. Parallel to my studies, I have worked as a grammar mentor for Uppsala University and taught Swedish for foreigners—the latter mainly through Folkuniversitetet in Stockholm as well as SFI Hermods in Uppsala. Therefore, I am accustomed to teaching Swedish at various levels, from academic to basic, to students of different ages, backgrounds and preconditions.

Online lessons have increasingly been my focus, but, as of today (8th of July, 2020), it is not my full-time job. That is, I have lesson plans and (plenty of) material based on the language progression normally used in Sweden—meaning you will be able to continue with courses in Sweden (especially Folkuniversitetet's)—but my time for online lessons on this platform is sometimes limited.

There are times where I have to make priorities between my jobs. I try to keep a thin balance between offering a sense of continuity for my students while simultaneously not spending too much on administration, which is sometimes easier said than done. Therefore, I also hope you understand that sometimes my prognoses for my availability will be subject to changes (and sometimes inaccurate).

If you have questions about the material and how I conduct my lessons, you can ask for the Introduction Letter I send out to new students, where you can also read a FAQ.
Подробнее
Пробный урок
Один раз, 30 минут
Статистика учителя
В течение дня
5 лет назад
99.00%
342
24.1 уроков в среднем
5.0
Опыт и знания в обучении
Начальный
Выше начального
Средний
Резюме

Образование
Teacher Trainee Student for Swedish Upper Secondary School with subjects Swedish for Foreigners, Swedish, English and Social Studies
Uppsala University - Uppsala, Sweden
A program at Uppsala University that licenses me to work as a teacher for Upper Secondary School in Sweden. Although the program is aimed for teaching teenagers aged 16-19, it is also a common stepping stone to teaching adults.

Опыт работы
Teacher for Swedish for Foreigners
Hermods - Uppsala, Sweden
Hermods provides SFI (Swedish for Immigrants) lessons for students with Upper Secondary school or higher as educational background. As a teacher, I have had the educational and administrative responsibility for specific classes. Tasks included but not limited were conducting lessons, assessing exams and and planning of courses.
Teacher for Swedish for Foreigners
Folkuniversitetet - Stockholm, Sweden
At Folkuniversitetet, courses are conducted in smaller classes (at maximum 15 students per course) with focus on learning by talking. I have been in charge of courses not only in physical classrooms in Stockholm but also online classrooms over Skype.
Просмотрите профили других учителей, выбрав нужный аспект:
Пробный урок
Один раз, 30 минут