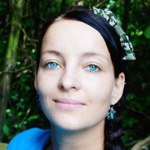 Estelle Chossegros
Таиланд
•
3:28 AM (GMT+07:00)
Язык(-и) общения
Родной
,
C2
,
B2
,
A2
,
A1
Обо мне
Hi! How are you?

My name is Estelle. I'm a native French speaker and FLE teacher who have been teaching French for more than 7 years to kids and adults.
I graduated a Master 2 in commercial and civil laws and also got a vet nurse license. In 2004 I passed my ESOL, FCE Cambridge certification. Straight away after graduating I decided traveling, learning languages and discovering different cultures.
I've been traveling for more than 10 years in Latin America where I learned Spanish, in Asia, where I used to give English and French classes and I also lived a year in Australia.
I'm now helping people learning or improving their French by tutoring them in a fun and efficient way. I also helped some of my students to prepare and obtain their French naturalization tests (French nationality).
My students are kids and adults from different countries and backgrounds. They of course have different goals too. Some are learning French for school, for work, for leisure or for travels. Some are taking the classes to prepare and pass certain tests like the DELF, the TEF Canada, the IGCSE...

I believe the only way of learning a language is practicing it and if possible with native speakers, like this you can learn the real way to speak and all the slang! I was also a language learner and still am as I'm learning Mandarin Chinese at the moment, so I exactly know what you are facing.
Learning a language is not easy but it can be really fun. Once you speak it's not only words or expressions you'll master but also you'll get to discover and understand new cultures, which is really nice and exciting! I really want to help you learning French in a relax fun but also serious and efficient way with no fear of speaking and making mistakes.

I will teach you French by talking about different useful topics (daily life, animal kingdom, sport, business, travels, doctors, events...), using the systematic approach and including grammar and conjugation. Like this, you can access the appropriate vocabulary and expressions and learn exactly what you need to know. It will be perfect to use it in your daily life, with you colleagues or when traveling. Speaking about many different topics seems to me a very good way to become fluent in any languages. You'll indeed be able to talk about everything very soon with other people. You'll be very proud of yourself !

Classes are catered for every level and goals. It's a bit easier if you already speak basic French but, if you don't, no worries, I also speak English and Spanish and a tiny bit of Chinese (level HSK 4) so we can communicate together without any problem :)

I'm looking forward to meet you and to help you with your French !

PS: My presentation video is 5 years old or so, will do a new one when I get the chance :)

To sum up :
I have 7 years experience.
Teaching kids and adults, beginners and more advanced students.
I teach conversational French, French for work, travels, leisure...
I also teach the DELF, TEF Canada and ICGSE.
I help preparing for the French naturalization exam.
Подробнее
Мои пробные уроки
The trial class is 30 minutes long. I'll teach you some French but the goal of this trial class is above all to discuss your needs, get to know each other a little and for me to plan and cater for our futures sessions. All questions welcome !
Подробнее
Пробный урок
Один раз, 30 минут
Статистика учителя
В течение нескольких часов
4 года назад
100.00%
190
10.6 уроков в среднем
5.0
Опыт и знания в обучении
Начальный
Выше начального
Средний
Резюме

Образование
HSK level 4
SLC Malaysia - Malaysia

Опыт работы
French teacher online and one on one
Preply - Everywhere

Сертификаты
Master 2 private law
Lyon 2 - France
Просмотрите профили других учителей, выбрав нужный аспект:
Пробный урок
Один раз, 30 минут