Небывалая распродажа! Скидка 15% на пакеты уроков.
Срок действия истекает через:

00:18:18:23

(Осталось купонов: 11)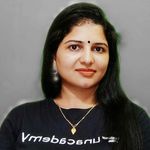 RESHMI NAIR
Индия
•
11:06 AM (GMT+05:30)
Действующая акция (

50%

off)
Hurry-Up Limited Offer.
Take advantage of our best offer ever.
Get 50% Off Now.
Язык(-и) общения
Родной
,
Родной
,
Родной
,
Родной
,
Родной
,
C1
,
B2
,
B2
,
Обо мне
MA Linguistics, MA English, BEd, Trinity College London/British Council Teaching Young Learners Extension Certificate(TYLEC), TESOL: Language Teaching Methodology-University of Birmingham, 11+yrs teaching expertise, 1000+satisfied students, Certified Professional International Language teacher, Click Here👇Have been working as a Verified Orator & an Established Bilingual Translator in Kerala since 2010.
🔥As a Teacher,I have STATE/ CENTRAL/ INTERNATIONAL certifications & curriculum expertise and excellent tech skills to teach creatively with passion, competence and patience.I make myself accessible to cater to their needs by creating a personalized learning environment understanding the student's cultural backgrounds, and creating a genuine relationship with students.
Each lesson contains the following elements:
(1) a vocabulary list, ordered according to the sequence of occurrence in the lesson's text;
(2) a reading practice exercise designed to train the student to recognize visual patterns;
(3) the text in which six or seven points of grammar or usage are exemplified;
(4) reading comprehension exercises that draw together much of the new vocabulary and grammar points of the lesson; and
(5) exercises designed to provide practice in forming appropriate responses to stimuli in Malayalam.

🔥My Lessons & Teaching Style
I spread optimism in my classes by letting them make mistakes as mistakes denote learning, but I provide proactive feedback and boost the confidence in my students. Some lessons contain an exercise on the point of pronunciation or a written exercise. The dialogues and other exercises have situational and cultural information. Lessons consist of short conversations, grammar drills and explanations, and pronunciation drills and notes.
Go through the DETAILED BIO/REVIEWS and book a DEMO TRIAL session with me 👇 Sessions will be crucial for you to learn Malayalam Grammar, Syntax Morphophonemic Structure & Language, Study materials are unique, high-quality Optical SIMULATIONS

🔥My Teaching Material
PDF file
Audio files
Flashcards
Test templates and examples
Text Documents
Image files
Articles and news
Graphs and charts
Presentation slides/PPT
Video files
Quizzes
Homework Assignments
Courses:
Malayalam for beginners
Conversational Malayalam
Malayalam grammar
Malayalam for kids (3-5)
Malayalam for children (6-11)
Business Malayalam
Malayalam for test preparation
Malayalam for interview preparation
Malayalam for travel
Malayalam for going abroad/ academic studies
Malayalam as a hobby
Malayalam for middle school (12-14)
Malayalam for high school (15-18)
Oral Malayalam
Malayalam writing/ listening/ vocabulary/ reading/ pronunciation
Basic/Fundamental/Intermediate/Upper-intermediate/Advanced Malayalam
Malayalam for adults

🔥If you need to cancel a class, please let me know and cancel the class 12 hours before starting.
Don't forget to go through the given supporting materials beforehand.
Feel free to drop in a message whenever you have any queries or doubts.

🔥Who do you want to teach?
Anyone who wants to get ahead in MALAYALAM and become proficient can join.

🔥What can you give students?
With 10 classes, you will eliminate your subject-related worries and increase your self-confidence.

🔥The teaching style and course features
I am a disciplined but amiable teacher. Therefore, I can help you develop your confidence and interest in MALAYALAM at the same time. You, your children or your grandchildren can be in my classes regardless of age.

नमस्कार।
मैं रेशमी हूँ।
मेरा जन्म और पालन-पोषण महाराष्ट्र में हुआ है।
मैं एक देशी हिंदी और मलयालम भाषी हूं (मेरे माता-पिता केरल से हैं)।
मैंने गणित और अंग्रेजी लिटरेचर में पोस्ट ग्रेजुएशन किया।
मैं एक टीईएफएल प्रमाणित शिक्षक हूं।
यदि आप शुरू से ही मलयालम सीखना चाहते हैं, तो कृपया मुझसे ऑनलाइन जुड़ें।
यदि आप ऐसे व्यक्ति हैं जो मलयालम को जुनून से, या काम से संबंधित मामलों में सीखना चाहते हैं, तो मैं आपकी मदद के लिए यहां हूं।
मैं उत्कृष्ट पीडीएफ सामग्री प्रदान करुंगी ताकि आप जान सकें कि कक्षाओं के बाद भी आपकी समस्या का समाधान कहां मिल सकती है।
मैं पिछले दस वर्षों से सभी स्तरों के छात्रों को पढ़ा रही हूं।
मुझे आशा है कि आप मलयालम में कुशल बनने के लिए मेरे साथ जुड़ेंगे।

എല്ലാവർക്കും ഹായ്.
ഞാൻ രശ്മി.
ഞാന്‍ 2011 മുതല്‍ മലയാളം അധ്യാപിക ആയി സേവനം അനുഷ്ഠിക്കുന്നു .
ഞാൻ ഒരു TEFL സർട്ടിഫൈഡ് അധ്യാപികയാണ്.
തുടക്കം മുതൽ തന്നെ നിങ്ങൾക്ക് മലയാളം പഠിക്കണമെങ്കിൽ ദയവായി ഓൺലൈനിൽ എന്നോടൊപ്പം ചേരുക.
നിങ്ങൾ മലയാളം കൌതുകം കൊണ്ടോ ജോലി സംബന്ധമായ കാര്യങ്ങളിൽ നിന്നോ പഠിക്കാൻ ആഗ്രഹിക്കുന്ന ഒരാളാണെങ്കിൽ, നിങ്ങളെ സഹായിക്കാൻ ഞാൻ ഇവിടെയുണ്ട്.
ക്ലാസുകൾക്ക് ശേഷവും നിങ്ങളുടെ സംശയങ്ങള്‍ക്ക് എവിടെ നിന്ന് പരിഹാരം കണ്ടെത്താമെന്ന് അറിയുന്നതിനായി ഞാൻ മികച്ച പിഡിഎഫ് മെറ്റീരിയലുകൾ നൽകും.
കഴിഞ്ഞ പത്ത് വർഷമായി ഞാൻ എല്ലാ തലത്തിലുമുള്ള വിദ്യാർത്ഥികളെ പഠിപ്പിക്കുന്നു.
മലയാളത്തില്‍ നിപുണരാകാൻ നിങ്ങൾ എന്നോടൊപ്പം ചേരുമെന്ന് ഞാൻ പ്രതീക്ഷിക്കുന്നു.

Подробнее
Мои пробные уроки
Each lesson contains the following elements:
(1) a vocabulary list, ordered according to the sequence of occurrence in the lesson's text;
(2) a reading practice exercise designed to train the student to recognize visual patterns;
(3) the text in which six or seven points of grammar or usage are exemplified;
(4) reading comprehension exercises that draw together much of the new vocabulary and grammar points of the lesson; and
(5) exercises designed to provide practice in forming appropriate res
Подробнее
Пробный урок
Один раз, 30 минут
Статистика учителя
В течение нескольких часов
2 years ago
100.00%
436
14.7 уроков в среднем
5.0
Опыт и знания в обучении
Начальный
Выше начального
Средний
Выше среднего
Продвинутый
Суперпродвинутый
Резюме

Образование
TEFL TESOL
AMERICAN ASSOSIATION OF EFL - DELHI
120 HOURS TEFL CERTIFICATION
MSC MATHS
CALICUT UNIVERSITY - CALICUT

Опыт работы
HINDI, MALAYALAM, MATH TUTOR
AMAZINGTALKER
HINDI, MALAYALAM, MATH TUTOR
CLASSGAP
HINDI, MALAYALAM,MATH TUTOR
PREPLY

Сертификаты
HINDI EXPERT
India
HINDI LANGUAGE PROFICIENCY TEST
Просмотрите профили других учителей, выбрав нужный аспект:
Пробный урок
Один раз, 30 минут