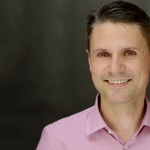 Robert
Германия
•
9:50 PM (GMT+00:00)
Язык(-и) общения
Родной
,
C2
,
A1
Обо мне
I am a certified TestDaF and telc examiner. I specialise in test preparation (Goethe-Zertifikat, TestDaF, telc, ÖSD, fide, etc.).

I offer both general German language lessons and specific courses of grammar, conversation, writing, test preparation and interview preparation. My focus is on intermediate and advanced German learners, who need a higher level of accuracy and fluency in terms of exposition, argumentation and self-expression.

I have been teaching German online since 2016. Prior to that, I taught at one of the leading language schools in Berlin for over six years. I hold a Magister (German equivalent to the master's degree) in German history and literature from Humboldt-Universität zu Berlin (2001) and a certificate of teaching German as a foreign language from Goethe-Institut, Ludwig-Maximilians-Universität München (2010). Before becoming a language teacher, I was a journalist for six years at a local newspaper in Potsdam.

Language lessons can be fun, but language-learning is certainly time-consuming and occasionally frustrating. I am therefore aiming at establishing a collaborative relationship with you and keeping you motivated and inspired along the way.

I look forward to working together with you!

WHAT YOU CAN EXPECT

● Proficiency evaluation
● Lessons at your own individual needs and learning style
● Various learning materials
● Conversation oriented lessons
● Error correction of your written texts

📚 General German Language Course A1-C2

A lack of motivation is the major barrier to our learning. Therefore, progress needs to be made each and every time for us to form a positive feedback loop and build an effective working relationship with each other.

A class usually consists of three parts: questions from homework and/or self-learning, an introduction and explanation of themed vocabulary and grammar, and a conversation to practise and integrate new words and rules into speaking. The approach will be further adjusted according to your German level, learning style, short-term and long-term goals.

📚 German Test Preparation (Goethe, TestDaF, telc, DTZ, DSH, ÖSD, fide, etc.)

Language examinations are not only about the language itself. It is crucial for us to learn how the exam is designed, what types of knowledge are tested, and by what criteria German language levels are evaluated. To succeed in the exam, we need to feed the examiners exactly what they expect to read and hear from you.

📚 German Grammar Course

The Four Horsemen of German grammar are grammatical gender, adjective declension, verbs with prepositions, and subordinate clauses. It is not difficult to learn the rules and exceptions, but rather to apply them.

This course aims to integrate the grammar into daily conversations by automatizing the process.

📚 German Conversation Course

Generally speaking, words that we can comprehend and respond to (receptive vocabulary) are up to ten times more than the ones that we can express and speak out (productive vocabulary). But there are always reasons why we are not able to express ourselves in an efficient, effective, and elegant way.

This course targets at the transition from receptive vocabulary to productive vocabulary. Together, we will diagnose the problem(s), look for solutions, and further work on the four domains of speaking: pronunciation, fluency, the command and range of vocabulary, and grammatical errors.

📚 German Writing Course

We often have to express ourselves in writing. This course is not about creative writing, but how to form an argument and structure an essay in German. It guides you through the process of producing and refining a German text.

In addition, writing is not only a way of communication, but also an efficient method to enlarge your vocabulary and enrich your language skills in terms of language-learning. This course can also form a crucial part of your German-learning project.

📚 Business German

Terms and phrases that are used in workplace vary very much from the ones we use in daily life. Expressions in business settings might sound sophisticated, but the vocabulary is rather limited.

This course is for the professionals to enhance their communication skills in German.

📚 German Literature

This course leads you to native-like proficiency in German through intensive reading.

We will select and read together certain literary, philosophical, theological, and/or historical texts that you are interested in. Each lesson begins with a detailed analysis of the text, and ends up with a free discussion of the relevant topic.

📚 Application Training / Interview Preparation / Presentation Preparation

It's about persuasion. This course is about how to introduce yourself, present your insights & ideas, and market your expertise & experience in German. It helps you to prepare for your job interview, thesis defense and conference presentation.

The style of your presentation is determined by its subject and audience. Together, we will go through your résumé, motivation letter, and/or speech draft, and improve your interview/presentation performance.
Подробнее
Пробный урок
Один раз, 30 минут
Статистика учителя
В течение часа
7 лет назад
100.00%
3 254
24.2 уроков в среднем
5.0
Опыт и знания в обучении
Начальный
Выше начального
Средний
Выше среднего
Продвинутый
Суперпродвинутый
Резюме

Образование
Magister (German equivalent to the master's degree)
Humboldt-Universität zu Berlin - Berlin, Germany
Germanistics (German language, literature, and history)

Опыт работы
DaF/DaZ-Dozent
Hartnackschule Berlin - Berlin, Germany

Сертификаты
Grundlagen und Konzepte des DAF-Unterrichts
Goethe-Institut München - München, Germany
Просмотрите профили других учителей, выбрав нужный аспект:
Пробный урок
Один раз, 30 минут