Gelmiş geçmiş en büyük indirim! Ders paketleri %15 indirimli.
Kalan Süre:

01:05:46:36

(Kalan Kupon: 22)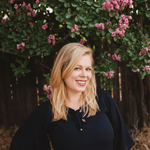 Jacquelyn Mattingly
Amerika Birleşik Devletleri
•
12:08 PM (GMT-06:00)
Hakkımda
I was born and raised in the Mid-West, I currently live in Costa Rica, and I am a native English speaker. I have been a volunteer teacher for over 10 years! During that time, I was not teaching English, I was learning, and developing my teaching skills. With all that hands on experience, I went ahead and received my TESOL Certification, so I could expand more in my teaching. I received my training from Dr. Cotton, his course is full of interactive learning. My fellow classmates and I learned 40 different teaching methods! Theses methods are the keys to keeping the brain stimulated, transferring what we learn to our long term memory, and to ensure efficiency in learning. These really are the keys of being a teacher, I want nothing more than to truly help others achieve their language learning goals, and to have them love learning while doing it.
In my class there will be songs, there will be drawings, there will be flash cards, videos, props, charts, games,quizzes, and so much more. Best of all, there will be fun!
Devamını Oku
Deneme Dersi
Tek Seferlik, 30 dakika
Öğretmen İstatistikleri
Birkaç saatte
5 yıl önce
100.00%
1.156
13.2 ders ortalaması
5.0
Öğretme Başarısı
Yeni Başlayan
Üst Başlangıç seviyesi
Orta düzey
Üst Orta seviye
İleri düzey
Üst İleri seviye
Özgeçmiş

Sertifikalar
Tesol
Doğrulanmış
Canadian Institute of English - British Colombia, Canada
Public Speaking, Teaching Methods, Education Practicums based upon applied neuroscience and linguistics
Diğer öğretmenlere göz atın:
Deneme Dersi
Tek Seferlik, 30 dakika