Gelmiş geçmiş en büyük indirim! Ders paketleri %15 indirimli.
Kalan Süre:

00:08:14:32

(Kalan Kupon: 11)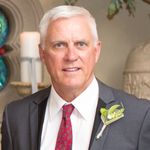 John Mathew
Güney Afrika
•
5:40 PM (GMT+02:00)
Hakkımda
I am a teacher with many years of experience, both in the classroom and in business. I have a broad spectrum of knowledge and experience in journalism, media, engineering, business and philosophy. I can help you with KET, PET, IELTS / TOEFL test preparation, Business English as well as Interview Preparation and General Conversation. I can also tailor-make a curriculum for you according to your specific needs. I have a B Tech engineering degree, a Post-Grad Diploma in Post-School Education, a Masters in Philosophy and a Cambridge CELTA Certificate.

During my career, I have taught engineering, journalism and English as a foreign language. My teaching experience has been mostly in South Africa, but I have spent two years teaching English in the Middle East. My diverse education and experience places me in a ideal position to help an equally diverse client base with mastering English in their particular context.

My approach to teaching is descriptive rather that prescriptive, with the goal of quickly building vocabulary and fluency without being over-encumbered with unnecessarily complicated grammar. I believe in contextualising every lesson, to give my clients the confidence to converse in English in the very specific contexts they find themselves in from day to day.

Also, Im a nice guy, and will treat you with the respect and compassion every student needs from a teacher. The learning environment is critical and the relationship between the student and teacher equally so. You will find my general knowledge engaging, and with my clear pronunciation and articulation, you'll soon be on your way to English proficiency. As one of my Saudi TOEFL students said recently, "Mr.Mathew, my latest TOEFL results came out. It's 87. Thank you very much, I wouldn't have made it without your help. Words aren't enough to thank you." He's now studying Engineering in Washington State USA.

Let me do the same for you!
Devamını Oku
Deneme Dersi
Tek Seferlik, 30 dakika
Öğretmen İstatistikleri
Aynı gün
5 yıl önce
98.00%
1.183
15.0 ders ortalaması
5.0
Öğretme Başarısı
Orta düzey
Üst Orta seviye
İleri düzey
Üst İleri seviye
Özgeçmiş

Eğitim
Master of Philosophy
Pretoria University - South Africa
Focus on Post-Modern culture.
Higher Diploma in Post-School Education
Cape Peninsula University of Technology - South Africa
Focus on technology in the classroom.

Çalışma Deneyimi
Radio Station Manager
Whale Coast FM - South Africa
Responsible for all on-air content, including Advertisements, News, Music, Interviews and Comment.
Media Producer and Communications
Yebo Productions - South Africa
Producing Corporate Communications, TV and Radio Content and Advertising, writing Copy and writing Music for TV.
Lecturer
College of Cape Town - South Africa

Sertifikalar
CELTA
International House, Cape Town - South Africa
Cambridge Certificate in Teaching English to Adults.
Diğer öğretmenlere göz atın:
Deneme Dersi
Tek Seferlik, 30 dakika