Gelmiş geçmiş en büyük indirim! Ders paketleri %15 indirimli.
Kalan Süre:

00:07:02:36

(Kalan Kupon: 11)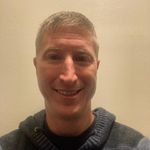 Aaron Kleinline
Peru
•
11:52 AM (GMT-05:00)
Hakkımda
I am a positive teacher who interacts with patience. I like to motivate with good humor and I am dedicated to help you with troubling issues. I received my Bachelor of Business Administration from Ohio University. I received my TEFL certification from American Linguistic International Via Lingua, Peru and my TESOL certification from La Salle University, Educational Studies. I have ten years of online teaching experience. I prefer to teach English and positive thinking through eliciting student participation and shared life experiences. I am emerged in South American culture. I love nature, comedies, and peanut butter covered in chocolate. My objective is for you to speak and think more clearly by talking about common situations that you have experienced.
Devamını Oku
Öğretmen İstatistikleri
Birkaç saatte
9 yıl önce
100.00%
4.960
13.4 ders ortalaması
4.9
Özgeçmiş

Eğitim
Ohio University
Bachelor of Business Administration

Çalışma Deneyimi
Lingo Live
Online Business English Coach
Extreme Superior English Alliance

Sertifikalar
La Salle University, Educational Studies
American Linguistic International Via Lingua
Diğer öğretmenlere göz atın: