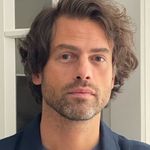 Charles
Fransa
•
5:37 AM (GMT+01:00)
Konuşur
Ana Dil
,
C2
,
C1
,
B1
,
A2
,
A1
Hakkımda
As a French native teacher with over 15 years of experience, I have had the great opportunity to teach students of all levels and backgrounds in various countries around the world. The students I have had the pleasure of teaching have greatly impacted my life in shaping my perspective and growth.

Throughout my years of teaching, I have been fortunate to gain invaluable insights about the world that extend beyond what can be found in books. I have come to understand that learning a language encompasses more than mere theory and practice; it is deeply rooted in trust, emotions, motivation, and human values.

My students often describe me as patient, well organized and professional. I take great pride in creating a supportive and encouraging learning environment where they can thrive. I provide comprehensive guidance, constructive feedback, and personalized attention to help them achieve their language goals.

I hold a deep sense of satisfaction in developing my own comprehensive courses, tailored to meet the unique needs and preferences of each student. By employing a variety of teaching methods and approaches, I ensure that my lessons are engaging, effective, and enjoyable for every learner. Whether you prefer a structured or more flexible learning style, I am committed to adapting my approach to suit your specific requirements.

With a strong commitment to helping learners get a solid foundation in a new language, I offer a complete course for absolute beginners. I have developed a comprehensive course of about 20 lessons that covers all the essentials of sound, vocabulary, and basic phrases, taking students up to level A2. I specialize in preparing students for official French language tests such as the TEF, TCF, and DELF-DALF. With my guidance, you can confidently take these exams and achieve the language proficiency you desire.

In addition to test preparation, I also offer French literature as a second language lessons for intermediate-level learners. My love for literature and the French language allows me to create engaging and enriching themed lessons for those with a passion for literature.

My deep understanding of the French language encompasses not only its grammar but also the intricacies of its etymology and nuances. I believe that language learning is not solely about vocabulary and grammar rules but also about immersing oneself in the culture and history behind the language. Under my guidance, you will not only develop a strong grasp of the mechanics of the French language but also cultivate a deep appreciation for its rich cultural heritage.

My goal is to foster a supportive and encouraging learning environment where you can achieve your language goals. I will be there every step of the way, providing comprehensive guidance, constructive feedback, and personalized attention to ensure your success.

If you are ready to embark on an enriching language learning journey, I am here to assist you. Feel free to schedule a lesson with me and discover the boundless possibilities of the captivating French language.



Devamını Oku
Deneme derslerim
During our initial conversation, you will share your interests and goals in learning French. I'll then explain my teaching methods. Our first lesson will be tailored to your current level of French proficiency. I'll conduct an oral assessment to evaluate your speaking and listening skills. At the end of the trial lesson, I'll answer any questions you have. Based on the results and your language needs, I'll create a personalized study plan to help you achieve your goals.
Devamını Oku
Deneme Dersi
Tek Seferlik, 30 dakika
Öğretmen İstatistikleri
Bir saatte
8 yıl önce
100.00%
5.906
19.2 ders ortalaması
5.0
Öğretme Başarısı
Yeni Başlayan
Üst Başlangıç seviyesi
Orta düzey
Üst Orta seviye
İleri düzey
Üst İleri seviye
Özgeçmiş

Eğitim
Licence Histoire de l'art et archéologie
Université Paris 1 - Panthéon-Sorbonne - France

Sertifikalar
ASTUCES AVANT DE PASSER UN TEST OFFICIEL D'EXPRESSION ORALE Selon certaines chercheurs en évaluation...
French Tests Accepted by Canada or France for Immigration Purposes Things to know before taking a...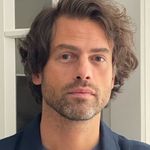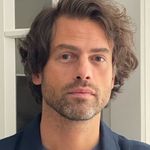 Diğer öğretmenlere göz atın:
Deneme Dersi
Tek Seferlik, 30 dakika