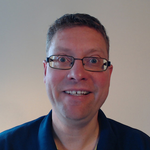 Henning Gustavsen
Norveç
•
1:52 PM (GMT+02:00)
Konuşur
Ana Dil
,
C2
,
A1
,
A1
,
A1
,
A1
Hakkımda
Hello I´m Henning Gustavsen, I offer affordable Norwegian lessons at all levels!

If you are new to the Norwegian language or a beginner I will be using the literature "Ny i Norge" which is the most widely used program for foreigners learning Norwegian. I will also teach according to your individual needs and progress as I´m educated a special needs teacher as well as a language teacher.

I will provide all the material you need at no extra cost except test money you will have to pay in order to take formal language tests like the "Bergens testen" here in Norway.

First of all it is important to me to know your goals before we start. There are many reasons why someone would like to learn Norwegian, maybe you have relatives living in Norway today, or perhaps your ancestors emigrated from Norway a long time ago? It may also be that you are planning a vacation to Norway so see the wonderful nature and experience the culture of the Vikings! Quite a few people would like to learn Norwegian well in order to get a job in Norway! Based on your goals I will make an individual curriculum that focus on what you need to learn in order to master the Norwegian language at a level that you need to succeed.

I will also give you homework between each lesson and check your progress regularly. I have more than 18 years of teaching experience from elementary level to college here in Norway. I´ve also got experience with teaching students from foreign countries Norwegian. The past 7 years I´ve been teaching students from all over the world Norwegian online.

I´m an educated teacher from Vestfold University College graduated in 1996. I have specialization in Norwegian and English as well as special needs education. In 2000 I graduated, as a special needs teacher.
Devamını Oku
Öğretmen İstatistikleri
Birkaç saatte
9 yıl önce
99.00%
461
17.4 ders ortalaması
5.0
Öğretme Başarısı
Yeni Başlayan
Üst Başlangıç seviyesi
Orta düzey
Üst Orta seviye
İleri düzey
Üst İleri seviye
Özgeçmiş

Eğitim
Spec. ed. teacher
Ostfold University College - Ostfold, Norway
Teacher Diploma
Vestfold University College - Norway
Language teacher
Vestfold University College - Norway

Çalışma Deneyimi
Senior Advisor
NAV Assistive Technology Center Vestfold - Stokke, Norway
Working with speach generating devices and AAC.
Spec. ed. and ICT teacher
Vestfold Habilitation Center at Vestfold Hospital - Tonsberg, Norway
Working with AAC, ICT and assistive devices to help handicapped children.
Lecturer
Vestfold University College (Currently HSN https://www.usn.no/?lang=no_NO ) - Horten, Norway
Nordskogen skole
Elementary School - Horten, Norway
General and Spec. ed. teacher
Sessvollmoen Voksenopplæring
Adult teacher in the Army - Sessvollmoen, Norway
Learn Norwegian is about how you can acquire reasonable knowledge and fluency in this North Germanic...
Old Norse The Language of The Vikings Learn Norwegian Ancient Language History undefined 1. Indo European...
Diğer öğretmenlere göz atın: