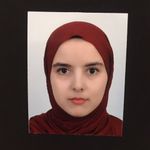 jamila جميلة
Fas
•
9:13 PM (GMT+01:00)
Konuşur
Ana Dil
,
Ana Dil
,
C1
,
A2
,
A1
,
A1
,
A1
,
A1
,
A1
Hakkımda
👩‍🏫✨💕[ About Me: 𝐓𝐔𝐓𝐎𝐑 Jamila ] 💕✨👩‍🏫 Only students 13+✨👩‍🏫

🎯+4 Yrs Exp
🎯 an Arabic native speaker.
🎯 Speak both languages English and Korean.
🎯experience teaching Arabic and English online.


👩‍🏫✨I TEACH ✨👩‍🏫

👩‍🏫💕ARABIC to non-Arabic speakers.
👩‍🏫💕 Moroccan Arabic (Darija).
👩‍🏫💕 English for Non native speakers.

👑💕✨Me as a Teacher ✨💕👑

✨I have been teaching online for more than 3 years now.
✨I enjoy talking to people from different cultures
✨I enjoy every lesson I have with my students, I hope they do too.


✨💫𝑹𝑼𝑳𝑬𝑺💫✨
👩‍🏫Please let me know what area/course you would like to focus on when you book a class.
👩‍🏫If you need to cancel a lesson, please cancel 12 hours in advance.


💫💕✨ My Lessons & Teaching Style ✨💕💫

💕 Customized lessons regarding your needs.
💕 focusing more on improving your FOUR SKILLS (speaking,reading,listening and writing).
💕 Provide notes and materials after class, no need to buy textbooks.
💕 teaching style will be very easy for you to follow.
💕Courses are available for all age groups.
💕Improve your Speaking/ Listening skills.
💕 Learn culture through conversations(teaching them about my culture and they teach me about their cultures).


👩‍🏫✨💕[Teaching materials] 💕✨👩‍🏫

PDF file

Text Documents

Presentation slides/PPT

Image files

Video files

Flashcards

Articles and news

Quizzes

Test templates and examples

Homework assignments


Devamını Oku
Deneme derslerim
💫💕✨In our 30-minute trial lesson,I will prepare a full lesson depending on the level of the student so i can use it as a chance to discuss the student's learning goals and create a plan of action for future lessons💫💕✨


Devamını Oku
Deneme Dersi
Tek Seferlik, 30 dakika
Öğretmen İstatistikleri
Birkaç saatte
4 yıl önce
100.00%
1.715
26.3 ders ortalaması
5.0
Özgeçmiş

Eğitim
bachelor degree in English studies-

Çalışma Deneyimi
online Tutor
I really enjoy teaching and talking with new people around the world.

Sertifikalar
Office Excel Certification
english language certification
Arabic Language Arabic, which is the native tongue of more than 200 million people worldwide,...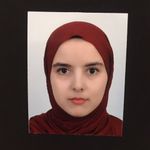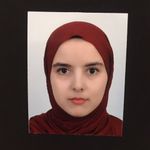 Diğer öğretmenlere göz atın:
Deneme Dersi
Tek Seferlik, 30 dakika