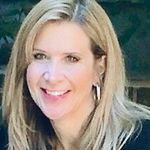 Lisa Zaski, Business English Coach and Consultant
Amerika Birleşik Devletleri
•
2:13 PM (GMT-05:00)
Aktif Promosyon (

25%

off)
Receive 25% off the lesson price for our first meeting together!
Hakkımda
Seasoned Business English Consultant and Editor—now teaching exclusively on Verbling, with an extended range of times available for your next class!

Greetings and a warm welcome! My name is Lisa Zaski, and I'm genuinely excited about assisting you in mastering the art of English communication. Drawing from eight years of experience in ESL tutoring—over 5,000 lessons!—I am dedicated to crafting a dynamic and engaging learning experience tailored to your individual needs.

About Me:
With a B.S. in Marketing from The Pennsylvania State University and a Certification in English Editing from The University of Chicago, I bring a strong academic foundation to our learning journey. Adding to my credentials, I hold four certifications in tutoring and teaching Business English. My work has helped business professionals with diverse cultural and linguistic backgrounds from all around the world. Additionally, my passion for languages and teaching has propelled me to design effective strategies encompassing Speech, Writing, Grammar, Vocabulary, PowerPoints, Websites, and more. Embracing the belief that learning should be an enjoyable expedition, I am committed to guiding you at every turn with positivity and fun.

Teaching Approach:
From our very first meeting, you can anticipate a customized approach, meticulously aligned with your present skill level and learning ambitions. Together, we'll immerse ourselves in interactive exercises, practical conversations, and a comprehensive framework to enhance your speech. Additionally, I offer custom assistance in refining your professional correspondence, PowerPoint presentations, executive speeches, emails, business plans, and interview readiness. No matter the challenge, I'm here to help you achieve your goals.

Why Choose Me:
* Engaging lessons brimming with enthusiasm
* Personalized curriculum right from the first lesson, tailored to your unique needs
* Warm and patient teaching demeanor, fostering a comfortable learning atmosphere
* Documented track record of driving remarkable language enhancements in students
* Flexibility in scheduling to harmonize with your bustling lifestyle

Let's Start This Journey:

I'm excited to embark on this language-learning journey with you. Feel free to reach out to me with any questions or to schedule a trial session. Together, we'll unlock your full potential in English and open doors to new opportunities!

Devamını Oku
Öğretmen İstatistikleri
Birkaç saatte
7 yıl önce
100.00%
3.222
21.1 ders ortalaması
5.0
Öğretme Başarısı
Üst Başlangıç seviyesi
Orta düzey
Üst Orta seviye
İleri düzey
Üst İleri seviye
Özgeçmiş

Eğitim
Business English Educator
www.verbling.com - United States, Italy
Our work together may include all aspects of Business English: expanded vocabulary, grammar and advanced verb tenses, confidence building and fluency exercises, pronunciation, resumes, cover letters, reference letters, business small talk, Power Point presentations, business correspondence correction and enhancement, and more!
Business English Certification
Oxford Seminars - Lucca, Italy
Teaching international working professionals enhanced english skills for communication, presentations, job interviews, and cultural norms.
TEFL Certification
Oxford Seminars - Berkeley, CA
Teaching English as a Foreign Language
TESOL Certification
Oxford Seminars - Berkeley, CA
Teaching English to Speakers of Other Languages
TESL Certification
Oxford Seminars - Berkeley, CA
Teaching English as a Second Language
B.S.Marketing
The Pennsylvania State University - State College, PA
Bachelor of Science in Business and Marketing

Çalışma Deneyimi
Author, Office Fitness Fix
Pleasant Hill, California
A book which describes a program of self-care for office workers utilizing the SLAM method of whole body fitness. Corresponding website, iPhone/Android application and social media presence.
Executive Director
Private Non-Profit institution - Berkeley, CA, United States
Managed a $1.2 million budget for all areas of finance, human resources, marketing, social media and education.
Area manager and educator in Pharmaceutical, Surgical, and Healthcare Industries
McNeil Labs, Aesculap Instruments, United States Surgical, Zoll - United States
Taught physicians, nurses, emergency medical technicians and others the uses of the products I represented. Managed the business of existing sales territories.
In businesses around the globe, professionals speak with crisp, clear communication for expedience and...
The "Top 50 Interview Questions" list clearly depicts what an interview is all about. To be certain,...
Diğer öğretmenlere göz atın: