Gelmiş geçmiş en büyük indirim! Ders paketleri %15 indirimli.
Kalan Süre:

03:15:21:23

(Kalan Kupon: 44)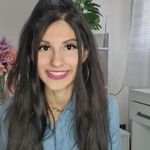 Marly B
Brezilya
•
5:33 AM (GMT-03:00)
Hakkımda
您好,欢迎光临!Oi galera! ¡Hola a todos! My name is Marly and I am a Spanish teacher from Venezuela.
😊 I am highly experienced in teaching children and adults. I have taught more than +1800 lessons to kids and +8000 lessons to adults of all ages.⭐️
📚I have taught at 2 schools in person in my country.
💖My classes are adapted to your needs*;* each lesson is personalized.

✨I lived in Brazil *-* where I studied Portuguese and I have been studying English

⭐️For my classes I have three words: Respect, Honesty and Professionalism. My lessons are characterized by an encouraging, comfortable and friendly atmosphere

It would be wonderful to plan a personalized class for you.😃🌈

✅I use different tools and teaching methods such as: exercises, examples, files, text documents, videos, audios, among others.

✅For my classes I use the following: Conversation (Spoken language), grammar, vocabulary, pronunciation and everything you want to learn.

✅We can do school Homework, Tutoring, Speech Training, Exam Preparation, Travel and Culture, and Conversation Practice.

🔷According to italki policy If you wish to cancel or reschedule a lesson, you must provide 24 hours notice, canceling directly through the calendar.

I hope to see you soon!🌞
Devamını Oku
Deneme derslerim
Practica el español de una manera divertida, animadora e interesante! En esta primera clase de prueba vamos a conocernos, también vas a conocer mis métodos de enseñanza, didactica y dinámica de la clase. Nos vemos! :)
Devamını Oku
Deneme Dersi
Tek Seferlik, 30 dakika
Öğretmen İstatistikleri
Birkaç saatte
5 years ago
100.00%
57
8.0 ders ortalaması
4.9
Öğretme Başarısı
Yeni Başlayan
Üst Başlangıç seviyesi
Orta düzey
Üst Orta seviye
İleri düzey
Üst İleri seviye
Özgeçmiş

Eğitim
Diplomado en Capacitación para la Enseñanza del Español como Segunda Lengua
Universidad Pedagógica Experimental Libertador (UPEL) - caracas
Los requisitos para obtener este certificado eran: ser titulado universitario, y tener dominio instrumental de una segunda lengua, como el Inglés o portugués. Con este diplomado pude adquirir los conocimientos necesarios para incorporar metodologías, cultura, gramática, lingüística, sociología, pragmática, léxico, literatura, y fonética del idioma español para su enseñanza como segunda lengua, para de esta manera aplicar las estrategias y técnicas acompañadas con herramientas y creatividad.
Licenciatura en Educación Integral
Universidad Central de Venezuela - caracas

Çalışma Deneyimi
ProfesoraUnidad Educativa "Simbolos Patrios"
Unidad Educativa Colegio Miguel Angel Buonarotti - caracas
Profesora de la asignatura de Castellano y Literatura, y Filosofía, de la Unidad Educativa "Símbolos Patrios", (enseñanza para los siguientes grados: 7mo, 8vo y 9no de bachillerato).
Docente Profesora
Unidad Educativa Colegio Miguel Angel Buonarotti - caracas
Profesora de la asignatura "Castellano y Literatura" de los grados: 7mo, 8vo, 9no, 1er año diversificado.<br/>En la secundaria Unidad Educativa Colegio Miguel Angel Buonarotti.
Resumen: Este artículo te permitirá conocer 10 diferentes palabras informales para "muchacho" y "amigo"...
Diğer öğretmenlere göz atın:
Deneme Dersi
Tek Seferlik, 30 dakika