Gelmiş geçmiş en büyük indirim! Ders paketleri %15 indirimli.
Kalan Süre:

01:12:59:09

(Kalan Kupon: 22)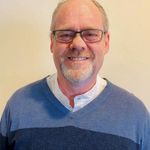 Peter MacGibbon
Kanada
•
5:55 AM (GMT-05:00)
Hakkımda
Hi, I'm Peter from Canada and I teach English.

My qualifications are a Bachelor of Education degree specializing in Teaching English as a Second Language, and many years of work experience with language learners here in Canada, and overseas as well. Since 2019, I've taught over 2,200 English classes online to clients in Europe, Latin America, Southeast Asia... all over the world!

Whether online or in-person, I believe contextual learning is extremely important: my clients need to be engaged as active and spontaneous users of the target language, which naturally includes expressing emotions and humour. I use video clips or short news articles to build vocabulary, elevate conversational skills, and increase your exposure to real-world English.

I enjoy helping learners speak English fluently, including pronunciation and accent perfection. In this respect, you can think of the Canadian English accent as a perfect balance between British and American English… perfect for the international learner!

I love travelling and always appreciate meeting people from other countries and different cultures. I speak French and conversational-level Spanish. I also really enjoy music, reading, and films. Hobbies are often good discussion topics to begin our sessions with.

I look forward to working with you in providing the highest quality online language-learning experience.

This is Peter from Canada saying, "Bye for now!"

Devamını Oku
Öğretmen İstatistikleri
Birkaç saatte
3 years ago
99.00%
199
14.1 ders ortalaması
5.0
Öğretme Başarısı
Yeni Başlayan
Üst Başlangıç seviyesi
Orta düzey
Üst Orta seviye
İleri düzey
Üst İleri seviye
American English
British English
Özgeçmiş

Eğitim
BEd in TESL
Doğrulanmış
Brock University - Ontario, Canada
Bachelor of Education focusing exclusively on Teaching English as Second Language
BA in English
Doğrulanmış
Trent University - Ontario, Canada
English Literature and History studies

Çalışma Deneyimi

Sertifikalar
Scholarship for Excellence and Innovative Practice in Adult Education
Quebec Association for Adult Learning (QAAL) - Montreal, Quebec
In recognition for outstanding achievement in creating resources for adults and children with learning disabilities
Prix Pedagogica Award for innovative use of learning technologies
Heritage College / VirezNet Exposition - Gatineau, Quebec
Educational award for innovative use of learning technologies
It's important to teach English language-learners the difference between "voiced" and "voiceless"...
If you find yourself confined to your home for extended periods because of the COVID-19 lockdowns,...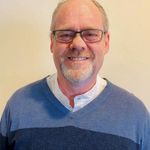 3 years ago
•
Yorumlar: 0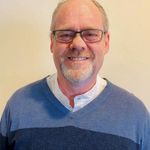 3 years ago
•
Yorumlar: 3
Diğer öğretmenlere göz atın: