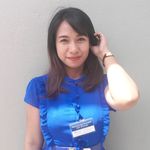 Medy Gidoc 🎯 FCE 📜Cambridge 👩‍🎓
Filipinler
•
10:51 AM (GMT+08:00)
📚 English Lesson Promo Alert! 🌟

Upgrade your language skills with Verbling and unlock your full potential! 🌍🗣️

💥 Limited Time Offer: Get 5% off 💥
💡 Purchase five or more lessons and save big!

📆 Don't miss out on this fantastic opportunity!
📚 Book your lesson now using promo code: BLASTOFF5

👥 Join our community of passionate learners and experienced English tutors.
✨ Explore interactive lessons tailored to your needs, interests, and goals.

🗺️ Break barriers, communicate confidently, and broaden your horizons.
🎯 Whether you're a beginner or advanced, Verbling has the perfect lesson for you!

💫 Embrace the power of language and embark on an English learning journey like never before.

📣 Limited availability! Don't wait—seize this offer today! 📣

👉 Visit verbling.com and discover the joy of mastering English with expert guidance. 🌟
Hakkımda
Hello there! My name is Medy, and I am excited to help you improve your English skills. With over a decade of experience as a certified online ESL teacher, I am passionate about teaching and helping people learn English.

Here are some things you can expect when you work with me:

- Customized lessons tailored to your individual needs, interests, and learning style
- A variety of teaching materials
- Patience, support, and understanding, especially when teaching a new language

In addition to teaching, I love reading, traveling, and exploring new cultures. I am always excited to learn new things and share my experiences with my students.

Here are some of the courses I offer:

🔥 Accent Training
🔥 FCE
🔥 English for Young Learners
🔥 Business English
🔥 Topic Based Conversation
🔥 Article and Reading Comprehension
🔥 English Natural Conversation

Let's work together to take your English skills to the next level!
Devamını Oku
Deneme derslerim
Experience a fun and engaging English lesson with me! In our trial lesson, we'll get to know each other and discuss your language goals. We'll also work on improving your pronunciation, vocabulary, and grammar skills through a conversation or activity. By the end of the lesson, you'll feel more confident and motivated to continue your English learning journey. Let's take the first step together!
Devamını Oku
Deneme Dersi
Tek Seferlik, 30 dakika
Öğretmen İstatistikleri
Birkaç saatte
3 yıl önce
100.00%
1.546
19.1 ders ortalaması
5.0
Özgeçmiş

Eğitim
Bible Education Volunteer
Watch Tower Bible and Tract Society of Pennsylvania - Jehovah's Witnesses 900 Red Mills Road WALLKILL NY 12589-3223 UNITED STATES
Our goal is to help people learn about God's precious truths and get to know him better through one-on-one progressive Bible study. We do this for no cost.
BS Psychology
Our Lady of Fatima University - Metro Manila, Philippines
B.S. Nursing
Our Lady of Fatima - Q.C., Philippines
Graphic Design
LinkedIn Learning - Sunnyvalle, CA

Çalışma Deneyimi
Freelance Hair and Make-up Artist
Self-employed; Check my fb page: Medy DG Makeup Artisty - Quezon City, Philippines
Professional ESL Online Teacher
Verbling - San Francisco, California, United States
Homebased Online English Tutor
Online English School Philippines - Philippines and Japan
Online English instruction for Japanese students. Daily conversational English, Accent Training, Business English, and English for Young Learners are among the topics covered in the course.
Offline English Teacher
Somedaytalk Philippines - Quezon City, Metro Manila Quezon City
Financial Advisor
Philippines National Bank - Manila City, Philippines

Sertifikalar
Full Stack Web Developer
DTI PET Project Under Percipio Skillsoft - Philipines
120 Hour TEFL Certification
TEFL Professional Development Institute - TEFL PDI Ltd 2501 Memorial Road Oklahoma City, Oklahoma United States of America, 73136
Professional knowledge of English grammar and the capability to educate language learners on such concepts in a relatable manner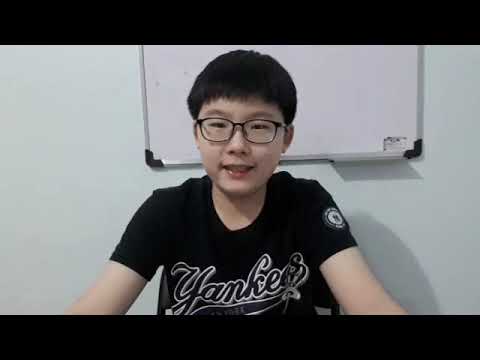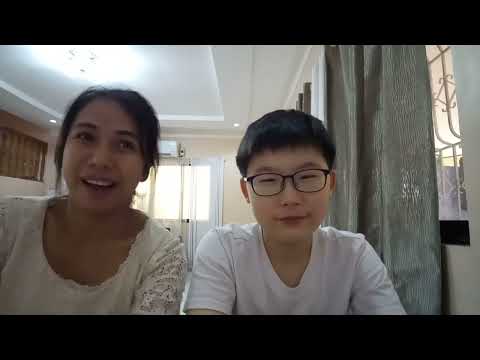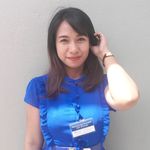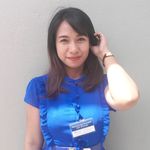 Diğer öğretmenlere göz atın:
Deneme Dersi
Tek Seferlik, 30 dakika