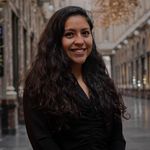 Nadia Camacho
Belçika
•
6:21 PM (GMT+01:00)
Aktif Promosyon (

25%

off)
Get 25% off in your first booked lesson!
Hakkımda
Here you'll have everything you need to make your Spanish from zero to hero! and from básico to fantástico!
Do you want to learn or improve your Spanish but you don't know where to start?
Well, you found the right teacher!
Hi, my name is Nadia. I'm from Oaxaca,Mexico. I have a B. A in Language Teaching and a Master's in Educational Sciences and I would love to be your Spanish teacher.
Ever since I graduated from College I wanted to become a Spanish teacher because I love to teach my language and culture and to create meaningful learning experiences.
I have experience teaching students from all ages, levels, and backgrounds and in 5 different countries, including USA, Colombia, Italy, Mexico and Belgium. My classes are interactive, fun, well-organized and goal- oriented, and for all learning levels.

In my lessons you will:

• Increase your vocabulary
• Improve your accuracy
• Boost your fluency

Here you will have everything you need to take your Spanish from zero to hero! and from básico to fantástico! I also guarantee that in every lesson you will always have lots of fun while learning and speaking real Spanish!

Due to my education and more than 7 years of experience as a classroom and online teacher and as a language learner, I can perfectly understand your struggles and give you the right advice, and resources to achieve your learning goals while working on your listening skills, pronunciation and fluency. That's why all our lessons will always be focused on your specific goals, needs and interests. throughout my teaching career, I have developed complete courses for different learning levels that I am excited to share with you! and the best part is that you will always have lots of speaking opportunities as I genuinely believe that practice makes perfect!! Will you give it a shot?

Devamını Oku
Deneme Dersi
Tek Seferlik, 30 dakika
Öğretmen İstatistikleri
Birkaç saatte
5 yıl önce
99.00%
3.588
20.5 ders ortalaması
5.0
Öğretme Başarısı
Yeni Başlayan
Üst Başlangıç seviyesi
Orta düzey
Üst Orta seviye
İleri düzey
Özgeçmiş

Eğitim
MS. in Educational Sciences
Vrije Universiteit Brussel (VUB) - Brussels, Belgium
Focus on innovative teaching, e- learning and research based education.
B.A in Language Teaching
Benito Juárez Autonomous University of Oaxaca - Oaxaca, Mexico.
Specialized in Spanish as a Second Language

Çalışma Deneyimi
Spanish teacher
Spanish Immersion School - Oaxaca, México.
I taught one - on- one Spanish lessons focused on students particular interests and needs.
Spanish Teacher
Instituto Universitario de Oaxaca (IUO) - Oaxaca, Mex.
I developed weekly lesson plans for native Spanish speakers. I taught grammar aspects related to the proper and correct use of Spanish. Also , I checked and corrected students papers and exams. Bibliography research. Led group discussions and debates.
Spanish Conversation Guide
Instituto Cultural Oaxaca - Oaxaca, Oax.

Sertifikalar
Spanish Teaching Assistant
Kalamazoo College - 1200 Academy St, Kalamazoo, MI 49006, USA
I prepared and taught the laboratory sections of Spanish language courses; led Spanish conversations for students; gave presentations about cultural aspects of Mexico. Encourage students creativity and interest in learning through dynamic and fun Spanish lessons.
Have you ever gotten stuck in the middle of a Spanish conversation because you couldn't remember...
If you are reading this it's because you have probably been struggling trying to learn and understand...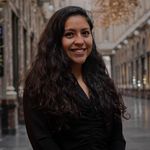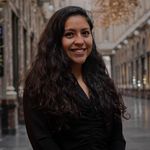 Diğer öğretmenlere göz atın:
Deneme Dersi
Tek Seferlik, 30 dakika