Bu öğretmen şu anda öğrenci kabul etmiyor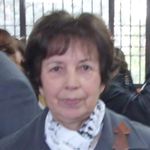 Rosa Solar
Arjantin
•
8:28 AM (GMT-03:00)
Hakkımda
Hello! I want to hear you speak Spanish!***Children: you have special lessons with homework and PowerPoint presentations**.Conversational lessons with grammar and vocabulary. I have experience teaching at schools and online,.Courses for beginners, intermediate and advanced. Courses for Tourists. Exercises Lots of activities, listenings, lessons, and short stories in Spanish.!
. I can help you with your homework. I started teaching online in 2009, so I know what you want. A course about medical care with specific words.. I know vocabulary as I am living in Mendoza, Argentina, so I can teach you the difference between countries.
Devamını Oku
Deneme derslerim
En clase de prueba, primero conocer al estudiante, Saludar y preguntar su nivel de estudio en español, Generalmente, las preguntas básicas al conocer a una persona o en una entrevista. Explico mi sistema de lecciones con audios, para escuchar despues de la clase.
Devamını Oku
Deneme Dersi
Tek Seferlik, 30 dakika
Öğretmen İstatistikleri
Birkaç saatte
8 yıl önce
98.00%
804
15.3 ders ortalaması
4.9
Öğretme Başarısı
Yeni Başlayan
Üst Başlangıç seviyesi
Orta düzey
Üst Orta seviye
İleri düzey
Üst İleri seviye
Chilean Spanish
Latin American Spanish
Özgeçmiş

Eğitim
Profesora de Educación General Básica con Mención en Inglés.
Escuela Normal de Educación Superior - Santiago ,Chile.
Enfocada en Lengua y Literatura.

Sertifikalar
Informática aplicada a la enseñanza por internet.
Instituto La Bancaria. - Mendoza, Argentina.
Especialización y conocimientos en técnicas de comunicación a distancia.
En Español e Inglés tenemos muchas palabras cognadas. ¿Qué significa palabras cognadas? Son palabras...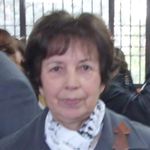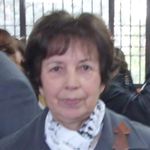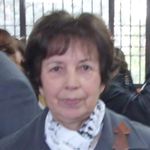 Diğer öğretmenlere göz atın:
Deneme Dersi
Tek Seferlik, 30 dakika