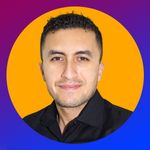 Uriel Benitez
Meksika
•
6:01 AM (GMT-06:00)
Hakkımda
ACCEPTING NEW STUDENTS!
You can test your level of Spanish before our lesson here:

https://chidolingo.com/private-tutoring-online/spanish-test/

Thank you very much for checking my profile. Below you can find information about my professional experience and my data.
Right now I am accepting students of all levels, so feel free to contact me and ask me any questions.

First, I need to know what your needs are, therefore, we need our test class, to determine what is the best strategy to solve your problems in the most efficient way possible.
It isn't easy to generalize the needs of all people. But based on my experience, mostly only these 3 cases are presented, and I can help you if you fit into any of them.

1. "I can read and understand a little Spanish, but I don't understand when I listen to it nor can I speak"
If this is your problem, I developed a course from scratch where we will learn all the basics of Spanish and simultaneously practice listening and speaking to have an integral development with solid bases. Every 2-3 months, your level will increase considerably and in 4-5 months, you can have conversations with any native.

2. "I understand Spanish, but I want to improve my Speaking."
If this is your case, I developed another program where we only focus on listening/speaking with daily activities and topics to keep you motivated to speak and learn natural Spanish. But I will also help you to have confidence when speaking. In case there are errors, I will also give you feedback.

3. "I need help for my job interview / present my project/school work"
In this case, we can have many more specific sessions about your needs and create a plan to solve your problem quickly and efficiently.

In any case, I develop a personalized plan for you and I like to create a fun but professional work atmosphere so that you achieve your goal as quickly as possible.

THE TRIAL LESSON IS:
- A 30 minutes introduction class.
- An opportunity for you to see how the lessons work.
- An opportunity for you to ask me any questions.
- A way for us to create a plan for your learning goals.
- A way to get to know each other.
THE TRIAL LESSON IS NOT:
- A cheap way to get your CV or written work corrected.
- A cheap way to get a 30-minute conversation class with the active intention of not continuing. Of course, if you decide that I am not the right teacher after the class and you wish to find another teacher then that is perfectly fine.
Devamını Oku
Deneme derslerim
Hi there! Thank you for considering me as your Spanish teacher. You can expect a 30-minute introduction to my teaching style and methodologies during our trial lesson. This is an excellent opportunity to see how my lessons work and ask any questions you might have. We will also use this time to create a personalized plan based on your specific learning goals.
Devamını Oku
Deneme Dersi
Tek Seferlik, 30 dakika
Öğretmen İstatistikleri
Birkaç saatte
7 yıl önce
100.00%
1.435
13.3 ders ortalaması
5.0
Öğretme Başarısı
Yeni Başlayan
Üst Başlangıç seviyesi
Orta düzey
Üst Orta seviye
İleri düzey
Üst İleri seviye
Central American Spanish
Latin American Spanish
Özgeçmiş

Eğitim
CIVIL ENGINEER
INSTITUTO POLITECNICO NACIONAL - MÉXICO
ENGINEERING SERVICES TO MAKE BUILDINGS AND INFRASTRUCTURE
Quality control systems
INSTITUTO POLITECNICO NACIONAL - MÉXICO

Çalışma Deneyimi
ENGINEER AND TEACHER
CONSTRUCTORA Y ESTUDIOS DEL SUBSUELO S.A. DE C.V. - MÉXICO
-TEACHING STRUCTURAL ENGINEERING -WORKING IN COST ANALYSIS
PRIVATE TUTOR
INSTITUTO POLITECNICO NACIONAL - MÉXICO
PRIVATE TUTOR AS SPANISH TEACHER IN RURAL COMMUNITIES IN MEXICO

Sertifikalar
CIVIL ENGINEER IN COST ANALYSIS
COLEGIO DE INGENIEROS CIVILES DE MÉXICO - MÉXICO
El idioma español es un lenguaje vasto y diverso, cuando inicias el aprendizaje de este, puedes llegar...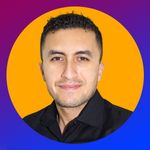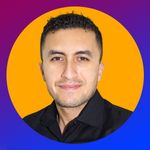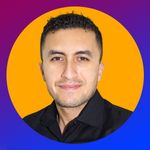 Diğer öğretmenlere göz atın:
Deneme Dersi
Tek Seferlik, 30 dakika