Gelmiş geçmiş en büyük indirim! Ders paketleri %15 indirimli.
Kalan Süre:

01:05:48:55

(Kalan Kupon: 22)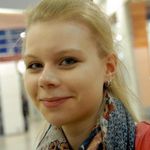 Yulia
Gürcistan
•
10:06 PM (GMT+04:00)
Aktif Promosyon (

20%

off)
20% off First 1 Hour Lesson!

Hakkımda
🎨 COUPON inside
🕧 30-minute lessons available

Hi students!


Do you want to:
🗺️ travel with ease to post-Soviet countries, including Russia, Belarus, Armenia and Kazakhstan?
💃 be able to communicate with your Russian partner's family?
📽️ explore Russian culture through songs, movies, cartoons, and literature?
📚 have the ability to learn multiple Slavic languages easily?
🐻 better understand Russian news programs?
👩‍💼 increase your business opportunities?
📝 have a skill in your CV that will make you stand out?


You've come to the right place. 🙂


I'm Yulia, and I love teaching! I'm a qualified Russian teacher with experience teaching both adults and children, online and face to face.


👩 About me:
I was born and grew up in Samara, Russia.
Travelling is one of my biggest passions. I've been to Poland, Germany, South Korea, Hong Kong, Vietnam, Turkey, Albania, Serbia, Ukraine, Armenia, and Georgia.
Currently I'm living in the country of Georgia.
I have 2 adorable rescue dogs that I adopted when I was living in Armenia.


💻 My lessons:
My lessons are unique and tailored to your interests and goals. If you like social media, I will create lesson plans about this topic focused on the area you want to improve, for instance, we might do a lesson on social media focused on speaking (see below for sample materials).


👩‍🏫 Me as a teacher:
No matter what you want to work on, you can rely on me to help you on this path. I'm patient, dedicated, friendly and fun, and very supportive.


Classes available for:
🔹A1;
🔹А2;
🔹В1;
🔹B2;
🔹C1;
🔹C2 students.


What you will get:
✔️Personalised lessons to match your goals and needs
✔️Free, high quality CUSTOM materials
✔️Conversation and fluency practice
✔️Variety of games and activities to practice reading, writing, speaking, listening and grammar
✔️Online exercises
✔️Specialised lessons based on accent reduction
✔️Audio files/videos with transcripts to practice your listening skills
✔️A good understanding of the Russian culture
✔️A flexible schedule
✔️Feedback to learn from your mistakes
✔️Homework to help you consolidate your knowledge


Check out some samples of my materials!
https://goo.su/7CST


To get started - book a trial session and move one step closer to achieving your language goals!



Devamını Oku
Deneme Dersi
Tek Seferlik, 30 dakika
Öğretmen İstatistikleri
Bir saatte
4 yıl önce
100.00%
703
41.5 ders ortalaması
5.0
Öğretme Başarısı
Yeni Başlayan
Üst Başlangıç seviyesi
Orta düzey
Üst Orta seviye
İleri düzey
Üst İleri seviye
Özgeçmiş

Eğitim
Teacher of Russian as a Foreign Language
Doğrulanmış
Moscow State University
Methods of Teaching Russian as a Foreign Language
BSc honours degree equivalent in English and German as a foreign language
Doğrulanmış
Samara State University of Social Sciences and Education - Samara, Russia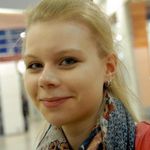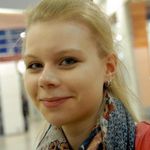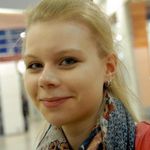 Diğer öğretmenlere göz atın:
Deneme Dersi
Tek Seferlik, 30 dakika