到期剩餘時間::

00:20:00:37

(剩餘優惠券: 11)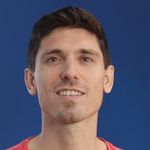 Mathieu Bocher
巴西
•
4:54 AM (GMT+01:00)
關於我
Bonjour!

My name is Mathieu, i'm french (from Nantes), 35 years old and i live in Manaus, Brazil. I love the amazon and i am glad to be surrounded by beautiful nature!

I teach french since 2014. I love it because i love languages. I speak 4 languages myself and i have been a student way before a teacher. I'm fascinated by linguistic and that's why i came back to study in 2017 to complete a Master at the best university of France for french teaching, Sorbonne Nouvelle - Paris.

I have 7 years of experience with all ages and levels. I use a lot of tricks and tools, but my main goal is to put the language in context, using it for a purpose, an action (like to buy something, find your way, etc.): it can be in real or simulated situations. I realy like to work on oral expression but i adapt to the students needs. Images, audios, games, i use a lot of things to make the lesson fun!

Contact-me to start your first lesson with an experienced native teacher!
更多
老師統計資料
幾天之內
4 年前
100.00%
840
11.6 平均課程數
5.0
履歷

學歷背景
Master
已認證
Sorbonne Nouvelle - Paris III - Paris, France
Master about teaching french as a second language.

工作經驗
Lecteur FLE
Institut Français - Manaus, Brazil
Teaching french for childrens from 6 to 11.
FLE Teacher
Alliance Française - Manaus, Brazil
Teaching french for all publics

認證
Pro FLE
Alliance française - Paris, France
Online certification for FLE teaching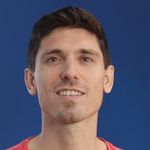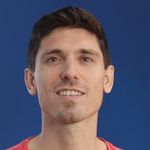 查看教授以下語言的更多老師::