Gates of Ghosts are opened... - Alex's Language and Culture Column #1
📷 /
七爺將軍 (Qi-ye General) and his parade near Xinzhudu Chenghuang Temple in Hsinchu City, Taiwan. It is believed that Qi-ye General and Ba-ye (八爺) General are the guardians of the underworld, who help Lord Yanluo (Yama), the god of the underworld, to catch haunting ghosts.
----------------------------------------------------------------------------------------------------------------------
This is Alex from Taiwan. 大家好! (Hello everyone!)
🙌
From today, I am going to share something about Taiwan, Chinese/Taiwanese culture, Mandarin, and some trivia weekly from this August. Feel free to leave a comment if you want to know more!
The topic today is
鬼門
(guǐmén), the gate of ghosts.
----------------------------------------------------------------------------------------------------------------------
So, what is "鬼門", anyway? 👻
Literally, "鬼" stands for "ghost", and "門" stands for "gate/door". Chinese regard the seventh month of the lunar calendar as the "Ghost Month",
and the first day of the month is called "鬼門開" (guǐménkāi), which means "Gates of Ghosts are opened".
"鬼門開" is on 8/11 this year, by the way. On this day, spirits, ghosts, and ancestors come out from the underworld through the gates, and Chinese believe that those spirits and ghosts are free to roam the earth where they can seek food and entertainment until the gates being closed on the last day of the Ghost Month (the last day of the month is called "鬼門關" (guǐménguān)). And this month is called "鬼月", Ghost Month. It is also believed that the ghosts might haunt living people and even reap their lives to be reincarnated.
So... people are somehow neurotic in that month, and getting caught by ghosts is definitely a bad thing, so they tend to be more cautious in their behaviors.
There are 10 common taboos in the Ghost Month followed by Taiwanese
, let's take a look! 🔍
10 Taboos followed by Taiwanese
Don't dry clothes in the evening
The shape of clothes looks similar to humans, and hanging clothes may attract ghosts to "wear" them on. There's another saying that ghosts like to wear clothes because the underworld is freezing cold.
Ghosts may follow people and haunt them around.
Don't go swimming (especially wild rivers)
It is believed that "水鬼" (Shuǐguǐ), drowned ghosts, will reap people's lives.
Don't whistle in the evening
Simply because it will attract ghosts as well. Actually, whistling in the evening is a common taboo in Taiwan, and doing so in the Ghost Month is even more unacceptable than usual.
Buying or moving houses are regarded as unlucky things, and it is believed that the ghosts will haunt the new house.
It's quite similar to buying or moving houses during the Ghost Month. It is believed that the bad luck will be brought into the family.
Even buying vehicles?
Yes, it is also believed that cars will be either haunted or cursed by ghosts. Some people even hire Taoist priests or monks, asking them to hold purification rites to avoid bad luck, for real. Usually speaking, the prices of vehicles are lower than other months at this time.
Don't take the last bus/train
The last bus or train is usually at midnight, and it is believed that people are easier to be haunted at that time, and ghosts might follow them all the way.
Don't take pictures in the evening
Well, you may see someone you don't know in the picture.
Don't go to the hospital often
It is believed that there might be ghosts roaming in some places (especially morgues) in hospitals, so, if it's unnecessary, people don't go to the hospital.
Well, after all, these taboos are a kind of superstitions, and some people just act as usual and don't really mind at all. Still, it is said to be careful during this whole month.
Let's learn some new words today!
(Characters are written in both Traditional and Simplified systems)
鬼門/鬼门 guǐmén: Gates of Ghosts

農曆/农历 nónglì: Lunar calendar

七月    qīyǜe: the seventh month, July (in solar calendar)
Nónglì qīyuè de shíhòu, yǒu hěn duō jìnjì yào xiǎoxīn!
You should be careful during the seventh month of the lunar calendar!
👻👻👻👻👻👻👻👻👻👻👻👻👻👻👻👻👻👻👻👻👻👻👻👻👻👻👻👻👻👻👻👻👻👻👻👻👻
Finally, you may check this video footage in 2017!
This is the Opening ceremony of Gates of Ghosts in Xinzhudu Chenghuang Temple (新竹都城隍廟).
That's all for today! Hope you enjoy my first article on Verbling!
2018年8月7日
Mi vida antes del Covid- 19 (IMPERFECTO) A-2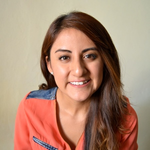 Alejandra Santiago
2020年8月7日
팔랑귀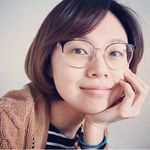 The Origins of popular English Idioms