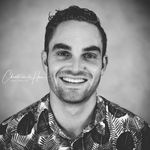 Christo van der Ham
南非
•
11:30 PM (GMT+02:00)
关于我
Hello, my name is Christo and I speak English and Afrikaans fluently. I also speak German at an upper intermediate level.

I am a South African citizen and have been living here for the majority of my life. I learned to speak German when our family moved to Stuttgart, Germany, on an expatriate contract when I was still in school. During our stay in Germany I had a great desire to communicate with people around me; this helped me to learn German in a comfortable and practical environment.

On a professional level, I am a qualified teacher and have been teaching language to students at both primary and secondary school level. To date, I have taught English to over 1000 students on various online platforms. Although I am a teacher, my main focus of study was my Degree in Human Movement Science with a primary focus on Anatomy, Physiology and Nutrition.

I have a wide range of interests outside of teaching which include: surfing, snorkeling & scuba diving, snowboarding, hiking, mountain biking, photography, videography, guitar, tourism, travel, cultures as well as exercise and nutrition - having competed in bodybuilding and fitness at a national level in the past.

I have an extroverted personality and enjoy meeting people and learning from different cultural backgrounds.
更多
教师数据统计
几个小时之内
4 年前
100.00%
36
8.5 课程均价
5.0
教学专长
American English
British English
简历

教育
B.A. Human Movement Science
University of the Freestate - Freestate, South Africa
Focus on Anatomy and Physiology with 16 Credit Major in English

工作经历
Teaching
Lilyfontein School - East London, Eastern Cape, South Africa
Teaching internship
Stirling Primary School - East London, Eastern Cape, South Africa
Teaching internship whilst completing PGCE (Post Graduate Certificate in Education)
Teaching/Coaching
Kuswag Primary School - East London, Eastern Cape, South Africa
Full time teacher and sports coordinator

认证/证书
GA level 3 TEFL
i-to-i - Online
PGCE (Post Graduate Certificate in Education)
University of South Africa - East London Campus, South Africa
Teaching certification for grades 7-12 (Senior phase - Further Education Training) with a primary focus on teaching languages with an additional module in psychology
查看更多教授该语言的老师: