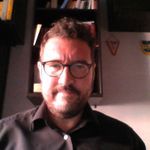 Javier Membiela
西班牙
•
7:23 AM (GMT+02:00)
关于我
I am a native Spanish teacher with a MA in Spanish Language and Literature. I am also studying the degree of English Language and Literature. In one year, with one hour class a week, you could have a B1 (Fair Working Knolowdge) or a B2 (Strong Working Knowledge). The rest of the week, you could work in vocabulary, pronunciation and grammar with my guide and your teaching-understanding personality.

Here you have the opinión of one of my students.

JAVIER´S STUDENT RECOMMENDATION LETTTER
Javier Membiela has been my Spanish teacher for two years. We began our classes in Madrid and we have continued with Skype. I am a retired English teacher who wanted to learn Spanish. I just didn't want a teacher to teach Spanish; I wanted a well-rounded person not only knowledgeable in Spanish syntax, but all aspects of Spanish culture: its history, its politics, its art, its music and the complexity of the European Union. For example, in our last lesson Javier gave me a cogent and insightful explanation regarding Spain vis-a-vis the crisis in Greece. His analysis was indicative of his scholarly and erudite approach to education. Also, his enthusiasm to teach and his ability to clarify his lessons makes you want to learn more from him because he has so much to offer. After a short time I was able to understand and to converse in Spanish with Javier. Now all of our lessons are in Spanish.

I unequivocally recommend Javier as an instructor. He is intelligent, personable, and conversant. He possesses all the traits of a great teacher.


更多
教师数据统计
很快
6 年前
100.00%
38
18.0 课程均价
5.0
简历

教育
LIcenciado en Filología Hispánica.
Universidad Nacional de Educación a Distancia. UNED. - Madrid, España.

工作经历
Youtube Channel
Youtube
Spanish grammar analysis with authors´ expressions
Spanish Teacher for "Global LT" and "CAI".
Global LT and Cultural Awareness International. - EE UU
Spanish language teaching.
Creador del curso "Spanish Grammar" en "Tutellus".
Tutellus.
Profesor de español.
Autónomo. - Madrid, España.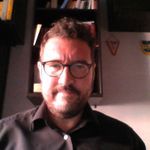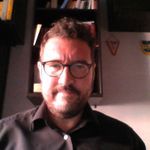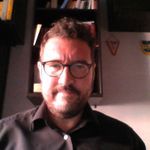 查看更多教授该语言的老师: