过期时间:

00:18:21:37

(剩余优惠券: 11)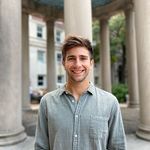 Daniel Murphy
美国
•
12:33 AM (GMT-05:00)
关于我
I am a passionate, outgoing, and fun-loving Fulbright scholar currently living and teaching in Santiago de Cali, Colombia. I am incredibly interested in both teaching and education policy. I am a Native English speaker from Boston, United States and have professional experience living and working in New York City. I am fluent in Spanish and highly conversational in French. I studied at the University of Salamanca in Spain and the University of Buenos Aries in Argentina where I fostered my love for experiencing other cultures through language learning and intercultural exchange. While studying in Buenos Aires I worked as a teacher's assistant in a bilingual day school. Working alongside English, Spanish, and Hebrew teachers in 4th and 5th grade classrooms taught me invaluable methodology and techniques as well as gave me a fascinating glimpse into Argentine culture. Not only did this experience solidify my desire to become a teacher, but teaching and observing in another country taught me different strategies and philosophies for learning languages. Upon returning to the United States to finish my degree, I began teaching english at Tree Street Youth, an organization which provides educational services to at risk elementary, middle, and high school students in Lewiston, Maine. Many of these students were immigrants or refugees from Somalia and had very little English ability, and it was a enriching challenge to use the techniques I learned in the classroom in the US, South America, and Europe to effectively stimulate learning. Furthermore, I have experience working on a political campaign, working as a Spanish language interpreter in a Boston prison, and as a legal assistant in the Middlesex District Attorney's office in Lowell, MA. I have worked in coffee shops for 8 years in Boston, New York, Buenos Aires, and Barcelona.

My teaching style is interactive, energetic, and largely based on speaking and listening. One of the most important aspects to learning a language is to actually try to speak it! To do this, it is essential to create an open and welcoming environment where students do not feel judged or nervous. While this can be difficult, especially in a virtual setting, I pride myself in fostering an atmosphere where students open up and try. I've found a lot of success with discussing grammar related concepts through the avenue of a shared interest with the student. I frequently incorporate examples of sports, music, politics, television, motives etc to bring the concepts into an area where the student feels comfortable and/or knowledgeable. I enjoy creating games, puzzles, and visual images to use as a tools during a conversation focused lesson. I find myself well suited to teach languages because I've had the experience of learning languages in school, while traveling, while studying abroad, and in my own home. This gives me an understanding of the common challenges faced by students and the successful methods to understand these difficult concepts.
更多
教师数据统计
一天之内
4 年前
88.00%
267
13.2 课程均价
4.9
简历

教育
Masters of International Relations
Columbia University - New York
Masters in Economic and Political development at Columbia University in the City of New York. Relevant coursework includes Advanced Macro-Ecomonics for International Affairs, United Nations Studies, and International Law
B.A
Bates College - Lewiston, Maine
American History, Political Philosophy, Spanish
Certificate of Study Abroad
University of Buenos Aires - Buenos Aires, Argentina

工作经历
Spanish Language Interpreter
Billerica House of Corrections - Boston, MA
I worked with defense attornys representing Latin-American clients to translate conversations, videos, and audio tapes.
Finance and Field Intern
Jared Golden for Congress - Lewiston, Maine
I worked on Jared Golden's successful campaign for the U.S House of Representatives from Maine. I canvassed, conducted donor research and compiled information on federal campaign contribution histories. I also managed field data and phone banked throughout Maine's 2nd Congressional District
English Teacher and College Consular
Tree Street Youth - Lewiston, Maine
I taught English to ESL students aged 8-18, many of whom were immigrants or refugees for Somalia and other parts of central Africa. I taught a wide variety of English language topics that were relevant to their ESL course work. Many students had an Individualized Education Plan, and I frequently met with student's families discuss their child's progress. My classes ranged from formal grammatical and phonetic lessons, to more informal activities like English movie nights, music parties, and excursions. I also worked in the organization's college preparatory program where I helped students with SAT prep and the college process
Teaching Assistant
Natan Gesang International School - Buenos Aires, Argentina
I assisted teachers in the classroom as well as in curriculum design and student evaluations in a tri-lingual day school. I worked with 4th and 5th graders and focused mostly on oral skills and phonetics. I was often alone in the classroom, particularly with my fourth grade class. I hosted cultural events during important American holidays such as Thanksgiving and the students were required to give presentations in English regarding the history of Thanksgiving. The methodology I learned teaching students in Buenos Aires informed my future teaching experiences when I got back to the United States.
Fulbright Fellow
National University of Colombia - Santiago de Cali, Colombia
I am responsible for designing curriculum and serving as the head teacher in 6 english classes at the National University of Colombia. My 6 English classes range from the most basic levels of English all the way up to "intensive" or advanced English. I work with both undergraduates and post-graduates on thesis work, job applications, and conversational skills. I host conversation clubs, cultural events, and excursions. I also work with an organization called ColVenz where I teach English twice per week to a group of Venezuelan refugees who hope to immigrate to Canada.

认证/证书
Bates College Diploma
Bates College - Lewiston Maine
Attached is my undergraduate University diploma: a Bachelor's of Arts in American History and Political Philosophy
Transcript from Studying at University of Buenos Aires
IFSA-Butler - Buenos Aires, Argentina
Fulbright Award Confirmation Letter
the Fulbright Program - Santiago de Cali, Colombia
This is a letter from Fulbright Colombia officially offering me the position of English Teaching Assistant for the 2019-2020 academic year at the National University of Colombia.
查看更多教授该语言的老师: