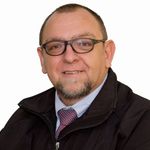 Heinrich Williams
南非
•
3:49 AM (GMT+02:00)
关于我
MBA, Business Entrepreneur, Technology & Engineering

Hi there! Welcome to my teacher's profile. My name is Heinrich and I am an English teacher from South Africa. I would love to be your online teacher!

I have worked in China and Austria so I understand how important it is to develop your intercultural and conversational skills in this globally connected world. It's great to meet people from different countries and cultures. However, communication can be a huge challenge.

In our lessons, we will work on all areas of the English language to improve your proficiency, fluency and confidence in the language. We will have topic-based discussions and I will correct you when you make mistakes so that you can become a more fluent and confident English speaker. Aside from speaking English, it's also important to develop your written skills. So, I will give you some written tasks to do as well.

Are you looking to improve your English for business? I have a degree in Industrial Engineering, Masters degree in Business Administration (MBA), and will also submit my PHD proposal in Business administration this year. So, I am very aware of important business terminology and would love to work with you on developing your English for business.

My classes are very relaxed and I use a conversational approach to learning English. We will centre the lessons around a specific topic, using articles and videos to stimulate conversation. I'm keen to know more about your areas of interests. Are you a sports fanatic, are you into the latest technology, or perhaps you follow entertainment news?

Let's chat about your English goals and aspirations, and together we will design a specific program around your needs and take you to a place where you are confident with your English abilities. I can't wait to meet you and be a part of your English journey.


更多
教师数据统计
几个小时之内
4 年前
99.00%
669
32.7 课程均价
5.0
简历

教育
MBA
Nelson Mandela Metropolitan University - Port Elizabeth
BTech
Nelson Mandela Metropolitan University - Port Elizabeth
Industrial Engineering (Cum Laude)

工作经历
CEO / Founder
QSystems SA (PTY) Ltd - South Africa
• Lead and manage all planning and development of assistive systems and devices for the disabled community. • Develop high-quality business and commercialization plans, ensuring their alignment with short-term and long-term objectives. • Conduct research and engage prospective funders in order to secure project funding.
Project Manager (Contract),
The Research Institute for Innovation and Sustainability (RIIS) - Remote/Online
Managed an open innovation challenge for various clients, including SA National Space Agency, Airbus Defense and Space, the Innovation Hub in Pretoria and the Technology Innovation Agency.
Industrial Engineer
AIDC EC - Port Elizabeth
• Recommended improvements with the aim to ensure the efficiency of all production processes through the implementation of LEAN principles. • Managed the industrial budget, ensuring to improve costs and design plans as well as eliminate waste from industrial processes.
Industrial Engineer Consultant
Ford Engine Plant - Port Elizabeth
Provided strategic advice and leadership to implement practices for the best use of technology and human resources available with the aim to increase productivity and profitability whilst ensuring safe working conditions.
Director / Owner
EC Dynamic Design - Port Elizabeth/Online
• Led, controlled and oversaw all business operations, people and ventures, with responsibility for the overall success of the Mechanical Design Office business. • Provided leadership to a team of engineers, to accurately forecast the cost of projects and steer the company in the most profitable direction.
Senior Designer
Design SA - Port Elizabeth
• Produced and oversaw the 3D design of jig and fixture solutions, ensuring the design team delivered high-quality pieces on tight deadlines.
Aircraft Electrician
South African Airforce (SAAF) - South Africa
• Joined the SAAF in 1990 and qualified as Aircraft Electrician in 1993, with promotions through to Sergeant. • During my time in the Air force, I worked on C130 Hercules and Boeing 707's.
查看更多教授该语言的老师: