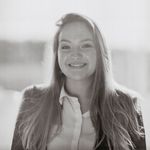 Laura Joy Bowman
哥伦比亚
•
8:17 AM (GMT-05:00)
关于我
Bonjour! :)

My name is Laura, I am 26 years old and am currently living in Cali, Colombia. French mother and British father, I grew up in Switzerland and attended bilingual schools and universities. I have been teaching children and adults, in-person and online, for several years. I have lived and worked in several countries including Switzerland, Colombia, Spain, Hong Kong, and New Caledonia.

French and English are both my native languages, and I speak Spanish fluently (advanced). Therefore, I will be able to help you whichever one is your mother tongue. TOEFL and DELE certified, I have acquired the skills necessary to assist you, whatever your goal is: a new work opportunity, travel plans, discovering a new culture, preparing for an exam, practice, or simple curiosity! I am able to teach children, teenagers, and adults.

Language-enthusiast, I also speak Portuguese, Italian, and German at intermediate levels, and would love to welcome students from all over!

In my classes, after having established your goal and objectives, I use support materials such as videos, articles, current news, exercises, songs, activities, etc, depending on your level and topics of interest. Together, we will work on your listening, speaking, reading, and writing skills, including pronunciation, expressing yourself on various topics, grammar, vocabulary, from beginner to upper-intermediate levels.

Hospitality management graduate, my particular areas of interest include hospitality, tourism, culture, languages, travel, sport, dance, food, music, and many more.

I look forward to learning more about your motivation for learning more about my language and culture!:)
更多
教师数据统计
几个小时之内
4 年前
100.00%
906
20.4 课程均价
5.0
简历

教育
Bachelor of Science in International Hospitality Management
École hôtelière de Lausanne - Lausanne, Switzerland
Awards: Creativity Award (Student Business Project), Graduated with Honours / Electives: Influence & Leadership, Cross-cultural Hospitality Management, Trends in Hospitality Franchising
Swiss Baccalaureate
Collège du Sud - Bulle, Switzerland
Awards: Best Spanish Average & Class' Best Average / Electives: Spanish, Psychology & Pedagogy

工作经历
Elementary school teacher
Lycée Français Paul Valéry - Cali, Colombia
Primary/elementary school teacher at the Lycée Français Paul Valéry on both CP (year 2 UK/1st grade US) and CM1 (year 5 UK/grade 4 US) levels. Teaching both face-to-face and virtually. Areas of teaching include French, math, history, physical education. The school was founded in Cali, Colombia, 60 years ago. We are pioneers in trilingual teaching: Spanish, French, and English. We have stood out for our students' excellent results in their university studies and careers. We belong to a worldwide network of French schools abroad: AEFE (www.aefe.fr), which allows us to provide excellent quality education and constantly update our teaching programmes.
Travel Sales Consultant
Aventure Colombia - Cali, Colombia
working within the English-, French-, and Spanishspeaking markets, online advisory and sale of personalised itineraries, local partner availability and quality checks, client follow-up
Student Assistant
École hôtelière de Lausanne - Lausanne, Switzerland
Student Affairs (help 3rd year Bachelor students with professional objectives & job search/Reception & internship office administrative support), Student Contests (in charge of blog, intranet, & internal communication), Sports (Fitness Ambassador, Salsa instructor, internal communication, intranet), Alumni (project for EHL's 125th birthday, administrative support), and Communication (intranet).
Market Associate Intern
Expedia, Inc. - Madrid, Spain
ensured Expedia's competitiveness, attractiveness, and relevance in my markets (West Africa & Indian Ocean). Worked with hotel partners to help them maximise marketing and distribution potential.
Reception, reservation, boutique, concierge desk
Château Royal Beach Resort & Spa - Nouméa, New Caledonia
welcome and inform guests, check-in / check-out, billing, arrival preparation, Amadeus software, concierge services' creation and development.

认证/证书
Enseigner le français langue étrangère aujourd'hui - Parcours avancé
CAVILAM - Alliance Française de Vichy - Vichy, France
Enseigner le français langue étrangère aujourd'hui - Parcours découverte
CAVILAM - Alliance Française de Vichy - Vichy, France
Diploma de Español como Lengua Extranjera (DELE)
Instituto Cervantes - Madrid, Spain
Test of English as a Foreign Language (TOEFL)
ETS
查看更多教授该语言的老师: