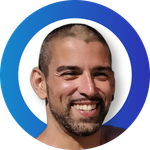 Paolo P. ⭐⭐⭐⭐⭐
意大利
•
3:55 PM (GMT+02:00)
关于我
Do you want to improve your speaking skills in an interesting and fun way? Try a Conversation class with me!
(Conversation class only)

Hello, I'm Paolo, and I was born and raised in Sardinia, Italy, which is one of the largest and most beautiful islands in the Mediterranean Sea.
I don't live in Italy anymore, as I now travel the world full-time, seeing new places, experiences new cultures, and learning new languages.

I started working as an online tutor in 2015, and I've helped many people from all over the world to improve their Italian.
I currently work online with the most famous tutoring websites and have taught for over 2,000 hours.

I offer conversation sessions, so if you have at least an intermediate level of Italian and want to practice with a native tutor, I'm the person you're looking for!

Many people don't have the opportunity to speak in Italian and want to remain fluent, so this is the easiest way to maintain and improve your speaking and listening skills.

Our sessions will be informal, interesting, and fun! You can practice by speaking in Italian, and I'll give you suggestions and corrections on your pronunciation.
The main purpose of these sessions is to practice communication, gain experience and increase confidence.

All of our conversation sessions will be exclusively in Italian. Based on your preferences and needs, we'll choose discussion topics, such as travel, food, traditions, and international and Italian news.

I'm very patient, so don't worry. I understand when I have to speak more slowly or when you haven't understood something.
I can repeat words and sentences in Italian as many times as you need, and I'll only speak in English when it's necessary, so you can get the most out of your lesson.

Conversation sessions do not involve teaching grammar.

During our conversation sessions, I'll write the new words in our chat, so you can review them at the end of the session and improve your vocabulary.

If you have any questions, send me a message or book a trial lesson. I am very responsive and will get back to you shortly.

Talk to you soon!




Ciao, sono Paolo, nato e cresciuto in Italia, in una delle isole piu grandi e belle del Mar Mediterraneo, la Sardegna. Adesso non vivo piu in Italia ma viaggio per il mondo con il mio zaino, vedo tanti posti nuovi, imparo nuove culture e lingue differenti.

Ho cominciato a lavorare come tutor online nel 2015 e fino ad oggi ho aiutato tante persone da tutto il mondo a migliorare il loro italiano.
Attualmente lavoro online con i più famosi siti web di tutoring e hanno insegnato per oltre 2.000 ore

Offro sessioni di conversazione, se vuoi fare pratica con un tutor madrelingua ed hai un livello di italiano intermedio, sono la persona che cerchi!
Molte persone non hanno la possibilita' di conversare in italiano e vogliono rimanere fluenti, questo e' il modo piu semplice per migliorare il tuo livello di conversazione.

Le nostre sessioni saranno informali, interessanti e divertenti!
Potrai fare tanta pratica parlando in italiano e ricevendo suggerimenti e correzioni sulla tua pronuncia.

Tutte le nostre sessioni di conversazione saranno esclusivamente in Italiano, sceglieremo insieme gli argomenti su cui preferisci dialogare, come viaggi, cibo, tradizioni, notizie internazionali ed italiane.

Sono molto paziente, quindi non ti preoccupare.
Capisco quando devo parlare piu lentamente oppure quando non hai capito qualcosa posso ripeterla, parlo in inglese ma solo quando e' necessario.

Le sessioni di conversazione non prevedono l'insegnamento della grammatica.

Durante le nostre sessioni di conversazione scrivero' nella chat le parole nuove cosi' alla fine della sessione potrai controllarle e ti aiutera' a ricordarle meglio.

Se hai qualsiasi domanda mandami un messaggio o prenota una prova, sono molto disponibile e ripondero' al piu presto!

A presto!
更多
教师数据统计
几个小时之内
7 years ago
100.00%
1 719
42.9 课程均价
5.0
简历

工作经历
Online Italian Teacher
Worldwide/Online
Completed over 2000 online classes / Taught students from over 10 countries / Prepared students for interviews, trips, & airlines exams / Personalized lessons to suit students' needs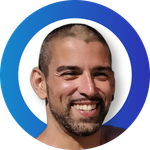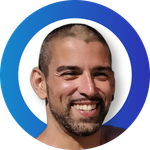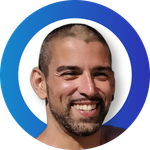 查看更多教授该语言的老师: