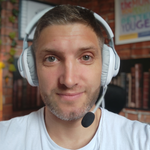 Wesley Craig Hoft
南非
•
4:31 PM (GMT-03:00)
关于我
🚧IMPROVE YOUR ENGLISH FAST🚧, with fun and interesting material and topics❗.

⭐⭐⭐⭐⭐
A 💯% GUARANTEED METHOD THAT WORKS.
- General English method
-Conversation method
-Accent reduction method

⭐⭐⭐⭐⭐
🗣️ CONVERSATION PRACTICE
-Specific fluency-enhancing material
-Interesting topics sent to you
-Constant correction and feedback

⭐⭐⭐⭐⭐
👄 ACCENT REDUCTION
-Unique 20-lesson course
-Lots of practice
-Learn secrets to sound more like an American

⭐⭐⭐⭐⭐
📛 GRAMMAR
-Step-by-step learning
-Lots of practice material
-Speaking activities to practice grammar

⭐⭐⭐⭐⭐
🔊 LISTENING COMPREHENSION
-Various activities based on your level
-Audio tracks available for you
-Lots of practice

⭐⭐⭐⭐⭐
👨‍🏫 VOCABULARY BUILDING
-Activities
-Audio files
-Vocabulary based on your level

My name is Wesley.

I am a friendly and enthusiastic teacher.
I am from South Africa, I live in Brazil. I speak English and Portuguese.

I surf, skate, Hike, Fish, Play the guitar. I love to spend time with my wife outdoors.

I teach English Online full time. I am prepared to teach all levels and all ages.
My teaching style is clear and easy to understand.

I have experience with High school education, Business English and Aviation English.

Meu nome é Wesley.
Eu sou um professor amigável e entusiasmado.
Eu sou da África do Sul, moro no Brasil. Eu falo inglês e português.

Eu surfo, ando de skate, faço trilhas, pesco e toco violão. Adoro passar tempo ao ar livre com minha esposa.

Eu ensino inglês online em tempo integral. Estou preparado para ensinar todos os níveis e todas as idades.
Meu estilo de ensino é claro e de fácil compreensão.

Tenho experiência em educação no ensino médio, inglês para negócios e inglês para aviação.
Estou ansioso para conhecê-lo(a).
Look forward to meeting you.
更多
我的体验课
15 min. - small talk
Here is where we get to know each other, while at the same time I can evaluate your English proficiency level and recommend the best strategy to take.

10 min. - I show you a recommended and custom-made method that suits your needs in order to improve and perfect your English skills.

5 min. - I give you feedback on your English and explain the best course of action in order to achieve your goals.
更多
教师数据统计
几天之内
5 年前
95.00%
198
7.2 课程均价
5.0
简历

工作经历
English teacher
EF English School - Cape Town, South Africa
Teaching English as a foreign language
English teacher
Jefferys Bay language school - Jefferys Bay, South Africa
Teaching English as a foreign language
English teacher
Park Idiomas - Jundiai, SP, Brazil
Teaching English as a foreign language

认证/证书
TEFL
The International English School (TIES) - Somerset West, South Africa
Teaching English as a foreign language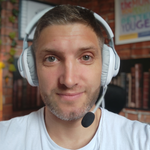 查看更多教授该语言的老师: